Islamabad/Shandong, 9 November 2022 (TDI): China-Pakistan trade partnership is unmatched. There is a massive potential between countries to expedite the process of trade relations, especially after the recent visit of the Prime Minister of Pakistan to China.
Enterprises from both sides are ready to take the partnership to the next best level with their potential and action-oriented steps to implement the promises made during this historical visit.
These were the remarks by the participants of the "China- Pakistan Belt and Road Economic and Trade Cooperation and Exchange Meeting" organized by  Qingzhou Municipal Bureau of Commerce and Qingzhou Foreign Trade Association, in collaboration with  Global Business Alliance, Belt and Road Consultants Pvt Ltd and BRI and China Studies Centre- IPDS  where companies from Chinese and Pakistan side met online to discuss the possibilities of cooperation between the two sides.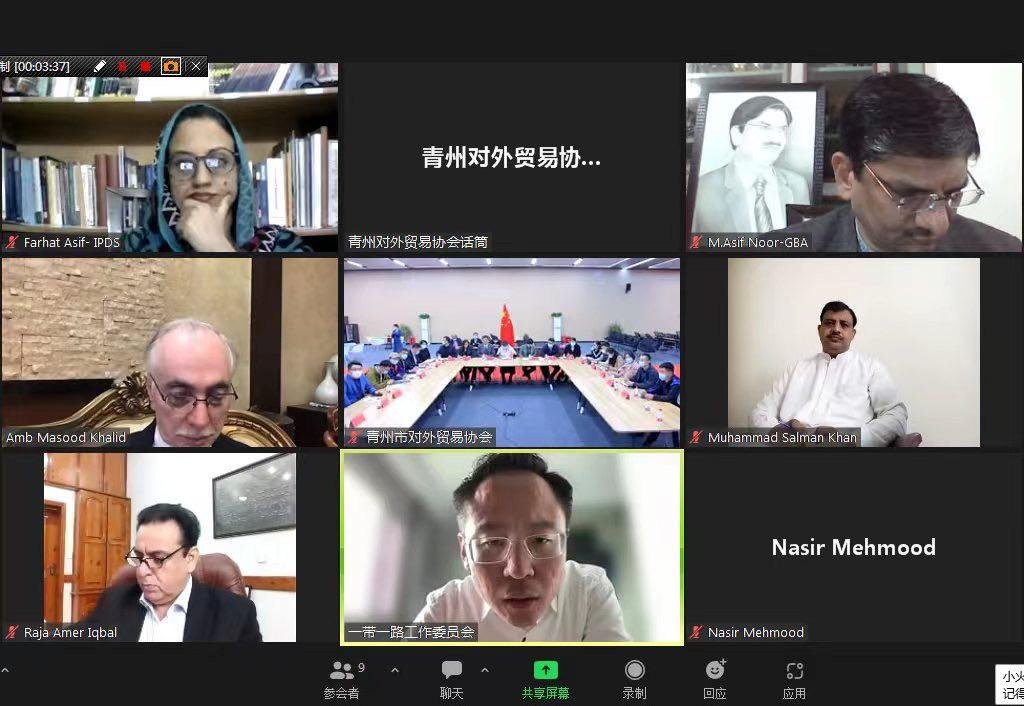 While speaking on occasion, Muhammad Asif, Chairman of Global Business Alliance and CEO of Belt and Road Consultant Pvt Ltd shared that GBA is a business network helping to create a "Crease Free Trade Corridor" for enterprises to have risk-free investment, partnership, and joint ventures.
He further commended the collaboration and discussion initiated by the Qingzhou Municipal Bureau of Commerce and Qingzhou Foreign Trade Association for reaching out to Pakistani business enterprises.
Wang Peng, the Deputy Director of the Belt and Road Working Committee of China Small and Medium Enterprises Association, while speaking to the participants shed light on the industrial base of Qingzhou as well as resource advantages.
While Li Amei, Party Secretary and Director of Qingzhou Commerce Bureau, comprehensively introduced the environment and the foreign trade situation in the region.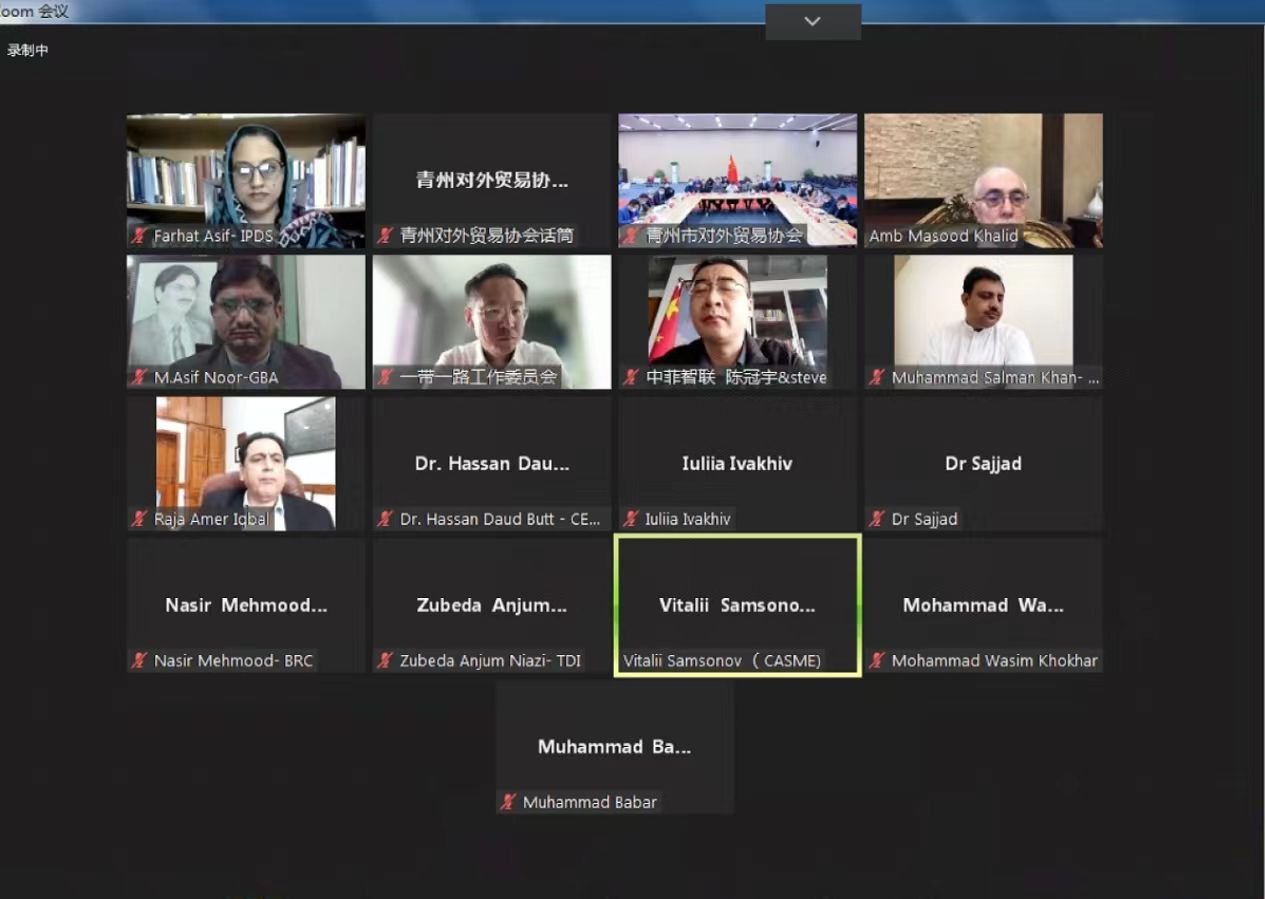 Additionally, Liu Shanzhang, Executive President of the Qingzhou Foreign Trade Association underscored cultural, trade, and educational cooperation.
Aside from that, Ambassador Masood Khalid, former Ambassador of Pakistan to China, while speaking on occasion, elaborated that Pakistan and China have made tremendous progress in various sectors over the past decades.
Pakistan has immense potential to be utilized effectively, and the trade balance can be enhanced through innovation and deeper cooperation between the two sides.
While Dr. Hassan Daud Butt, Chief Executive Officer of Khyber Pakhtunkhwa Board of Investment & Trade, shared his insight about China and Pakistan's ongoing cooperation on CPEC. He mentioned the fast-paced development of the projects under the venture because of the joint collaboration.
In addition, Dr. Hassan Daud Butt highlighted the potential of Khyber Pakhtunkhwa for the benefit of Chinese enterprises in terms of future investment, especially in the agriculture sector.
While Raja Amer Iqbal, Former President of the Rawalpindi Chamber of Commerce and Industry as well as the ex-Chairman of CPEC at All Pakistan Chambers of Commerce & Industry, on his part shed light on the way forward to investing in the business sector of Pakistan for mutual benefit.
He shared that, though there might be a few challenges, the potential that Pakistan offers in the context of trade and investment is immense and should be taken advantage of.
Meanwhile, Farhat Asif, the President of the Centre for BRI and China Studies at the Institute of Peace and Diplomatic Studies, while giving the closing remarks enunciated that said that such ventures as well as relevant meetings to revitalize the important contours of the relations between Pakitan and China were greatly important to further strengthen that trade and business ties between China and Pakistan.
The event was attended by Chinese business experts, 40 China-Pakistan enterprises, prominent diplomats, heads of think tanks and public organizations, businessmen, as well as local media representatives.