New York, 11 June 2022 (TDI): The world needs to ensure access to lifesaving saving health technologies to control the spread of the AIDS pandemic, remarked the United Nations Director-General Antonio Guterres.
He was addressing the seventy-sixth session of the United Nations General Assembly on Friday.
Each year AIDS claims 13,000 lives weekly worldwide. According to UN data on AIDS, the rate of deaths in the member states is not reducing.
However, the world adopted the Political Declaration on HIV and AIDS: Ending Inequalities and Getting on Track to End AIDS by 2030 last year.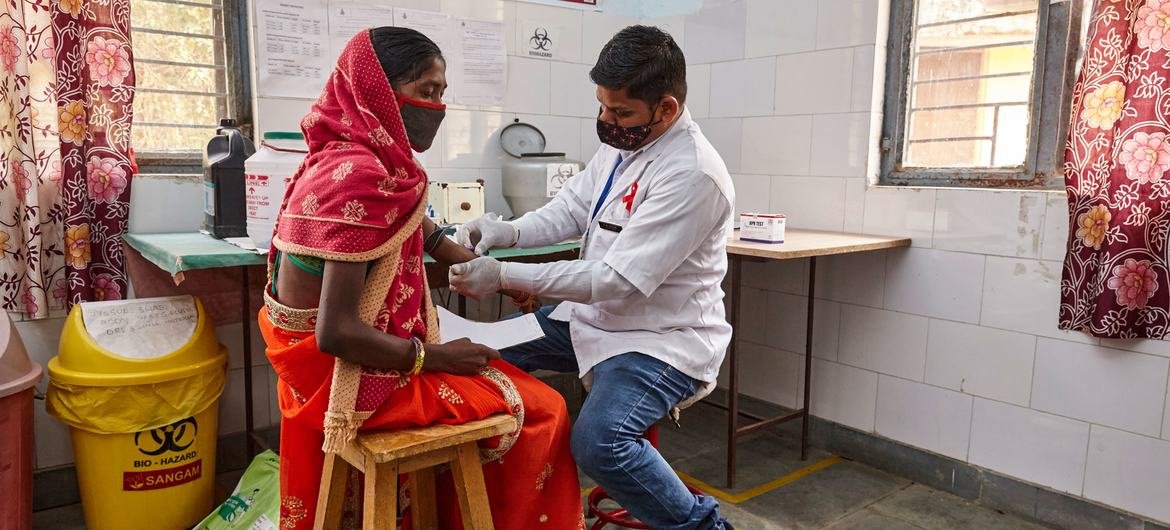 In addition, the member States have highlighted the need to "work together to speed up progress on implementation," remarked the UN agency.
The report on the AIDS pandemic
Meanwhile, the UN Chief released the official report on implementing the HIV/AIDS political declaration entitled Tackling inequalities to end the AIDS pandemic.
The report focused on the prevailing inequalities and insufficient investment in AIDS, which has left the world unprepared for the pandemics of today and tomorrow.
Subsequently, the report provided a complete roadmap to finding adequate solutions for the AIDS pandemic.
At first, he suggested mobilizing HIV prevention and societal enablers.
Secondly, it emphasized strengthening community-led responses.
Thirdly, it stresses equitable access to medicines, vaccines, and health technologies.
Also, the report calls for sustainable financing for the AIDS response and more comprehensive pandemic prevention, preparedness and response.
In addition, the report also focused on strengthening people-centered data systems and strengthening global partnerships for AIDS pandemic prevention.
Tackling challenges
The Representative of the UN Chief, Courtenay Rattray, highlighted three immediate steps to reverse the current trends of the AIDS pandemic.
"First, we need to tackle intersecting inequalities, discrimination, and the marginalization of entire communities, often exacerbated by punitive laws, policies, and practices." He said.
Above all, he focused on the marginalized communities, including sex workers, people who inject drugs, prisoners, transgender people, and gay men, and emphasized that social solidarity protects everyone.
The second recommendation focused on sharing health technologies and their availability worldwide.
The UN Chief's third recommendation focused on commitment to more investments in lifesaving technologies for global health security.
"New, long-acting antiretroviral Therapies must be made available to the Global South."

The Chef de Cabinet @courtenayrat reads the UN Secretary-General's message to the @UN General Assembly. pic.twitter.com/MCRm6JQD1o

— UNAIDS (@UNAIDS) June 10, 2022
Achieving targets
Furthermore, the President of the UN General Assembly, Abdullah Shahid, underscored the significance of the healthcare system. He regarded it as a fundamental human right to guarantee public health for all.
In addition, he emphasized achieving the 2025 AIDS targets by increasing investments in strengthening public health systems and pandemic responses.