UNESCO commemorates the 20th anniversary of the Convention for the Safeguarding of Intangible Cultural Heritage (ICH), reaffirming its commitment to preserving Pakistan's diverse cultural heritage, encompassing traditions, languages, and practices.
The Convention, embraced by UNESCO two decades ago, established a framework for global policies and initiatives aimed at comprehending, recording, and safeguarding ICH. Pakistan formally ratified the Convention in 2005.
In 2023, the 20th anniversary of the Convention for the Safeguarding of Intangible Cultural Heritage, adopted in 2003, is celebrated under the theme "We Are Living Heritage."
This milestone serves as an opportunity for UNESCO, States Parties, and stakeholders to emphasize the collective treasure of intangible heritage and its role in raising awareness about diverse cultural riches and promoting international cooperation.
Living heritage involves the transmission of knowledge and practices across generations.
It invites governments, NGOs, universities, heritage bearers, practitioners, and enthusiasts to participate in activities and a social media campaign using the hashtag Living Heritage.
Miniature painting, an art form celebrated in South and Central Asia, holds the status of Intangible Cultural Heritage in various countries. In Pakistan, it combines tradition with modernity, preserving its heritage through the use of natural materials.
Falconry, a practice with a history spanning over 4,000 years, symbolizes shared reverence for nature and is considered Intangible Cultural Heritage. Initially a means of procuring food, modern falconry now prioritizes the conservation and admiration of birds of prey.
Pakistan is a culturally rich country with a history that can be traced back to the Stone Age and has evolved through various historical eras, including the colonial period of the British Raj during the 19th century.
The nation's cultural heritage includes a wide range of assets, such as archaeological sites, stupas, forts, shrines, tombs, buildings, residences, monuments, and places of worship.
In addition to these tangible elements, Pakistan's intangible cultural heritage encompasses elements like folk music and the distinctive traditions and lifestyles of specific communities, like the Kalasha people.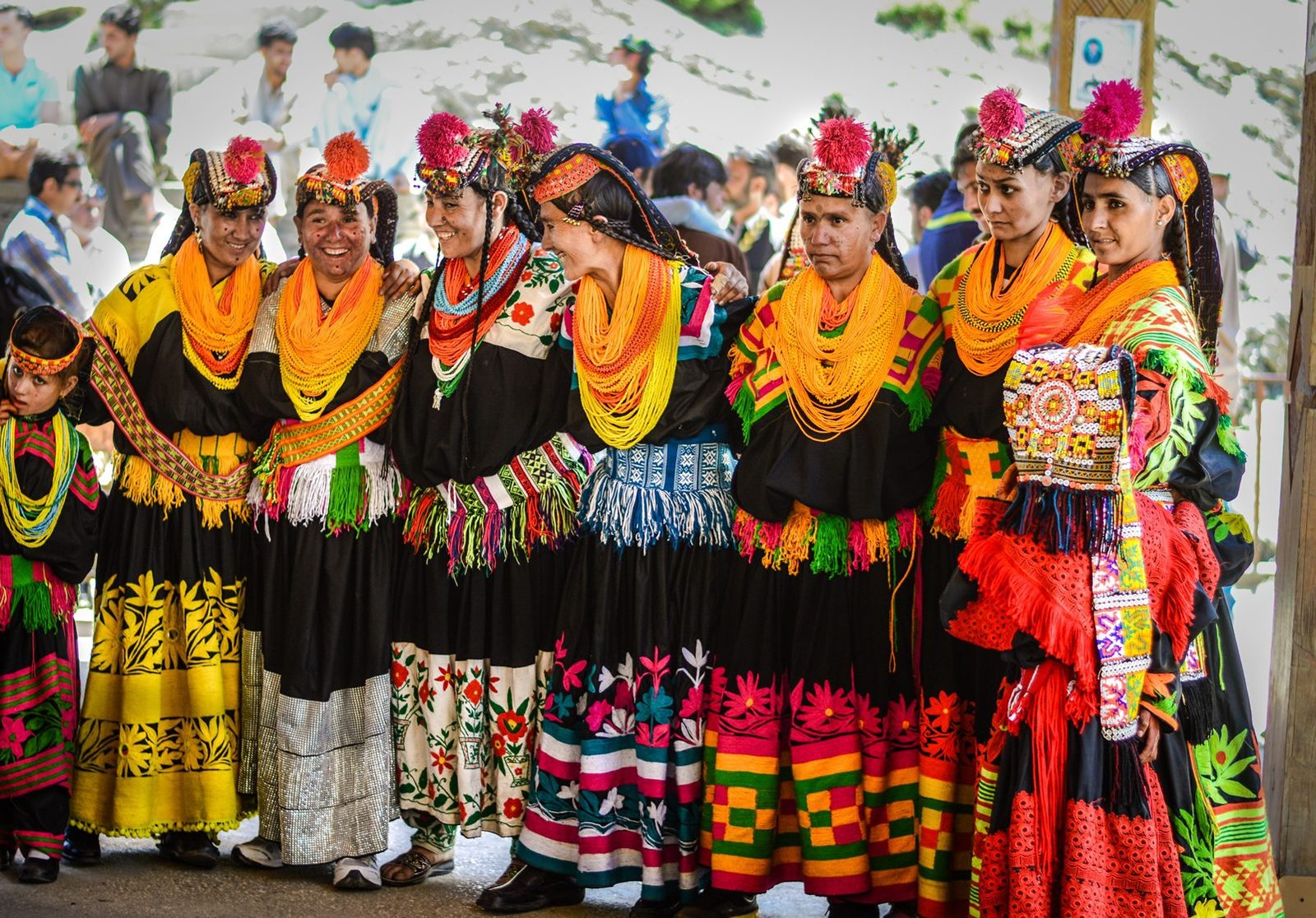 The Department of Archaeology and Museums, a government body, plays a crucial role as the custodian of both tangible and intangible cultural heritage in Pakistan, working to protect and preserve historical sites, monuments, movable antiquities, and artistic works.
So far, it has safeguarded 405 archaeological sites and monuments across the country.
The conservation of Pakistan's cultural heritage is underpinned by a legal framework that includes various Acts and legislations. These include adherence to UNESCO conventions on the Conservation of Cultural Heritage, conservation manuals and charters.
The Antiquities Act of 1975, along with its associated rules. These rules cover aspects such as archaeological excavation and exploration, mining, quarrying, blasting in restricted areas, cinematographically filming of protected antiquities, dealing in antiquities, and the acquisition of antiquities.
These legal provisions ensure the protection and preservation of cultural heritage in Pakistan.
Moreover, Pakistan has made its mark on the global stage by having several cultural and natural sites inscribed on the UNESCO World Heritage List. These include iconic locations like Mohenjo-Daro, Taxila, Takht-e-Bahi in Mardan District, Historical Monuments at Makli in Thatta, Fort & Shalimar Garden in Lahore, and Rohtas Fort in Jhelum District.
These UNESCO recognitions highlight the significance and historical value of these sites, both nationally and internationally.
Intangible cultural heritage encompasses practices, knowledge, and skills recognized as integral to cultural heritage by communities, groups, and individuals. This heritage takes the form of oral traditions, performing arts, social practices, rituals, festive events, and traditional craftsmanship.
Cultural heritage, thanks in part to UNESCO's initiatives, now includes more than monuments and objects. It extends to traditions and living expressions inherited from ancestors, fostering intercultural dialogue and mutual respect for different ways of life.
Intangible cultural heritage plays a vital role in preserving cultural diversity. The knowledge and skills it embodies hold social and economic significance for both minority and mainstream social groups and are relevant for developing and developed nations.
Moreover, it is characterized by its traditional, contemporary, and inclusive nature. It thrives within communities and becomes heritage when recognized by those who create, preserve, and transmit it.
As UNESCO and Pakistan jointly celebrate the 20th anniversary of the Convention for the Safeguarding of Intangible Cultural Heritage, they reaffirm its importance in preserving cultural diversity and promoting global understanding.
Tim Curtis, Third Secretary of the 2003 Convention for the Safeguarding of Living Heritage, shares insights highlighting its significance.