Panama City, 23rd June 2022 (TDI): The Public Security Minister of Panama, Juan Manuel Pino, brought up the issue of rise in the Migrant influx crossing the Darien Gap, this Wednesday.
According to Juan Manuel Pino, this year 46,415 registered migrants covered their journey through this deadly path, compared to 26,216 migrants that were reported in 2021.
Challenges faced by the Migrants
Furthermore, the migrants face several challenges ranging from gangs of thieves, violence at the hands of different criminals, exposure to exotic diseases, rough terrain, and wild animals.
The environment also poses a significant challenge to the migrants. Darien gap, one of the world's wettest regions, often triggers land sliding in its exceptionally steep mountains.
However, despite all these challenges, there has been an increase in the migrant influx.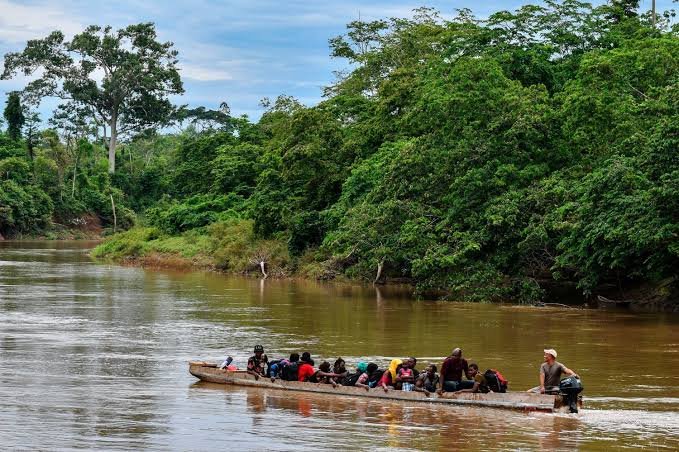 The Rise in Migrant Influx
At the same time, the analysis of the region's socio-economic problems indicates that this number will surge in the coming years. Meanwhile, in 2021, almost two-thirds of the migrants passing through the Darien gap belonged to Haiti, which is facing severe political turmoil and gang violence.
Such unstable conditions are the primary drivers for migrants seeking refuge.
As a result, many national and international initiatives are tackling this crisis in a state like Panama, with rapidly depleting resources. Therefore,  Panama's government has also approved a $4.9 million budget to feed the migrants and look after their needs.
The Darien Gap
Accordingly, the Darien Gap is a crossing on the border between Panama and Colombia, usually known as the world's most dangerous migration route. Also, this road to death comprises sixty miles of dense forests, vast swamps, and steep mountains. This path connecting Central and South America has been a critical transit point for migrants searching for better lifestyles in the United States.