Islamabad, 9 May 2022 (TDI): For the past three decades Pakistan and Turkmenistan relations have grown to the leaps and bounds with an upwards trajectory. TAPI is a harbinger of peace and prosperity for Afghanistan and across the region.
With high-level exchanges and important agreements, Pakistan and Turkmenistan have built 30 years of a solid framework for cooperation in diversified fields including cultural cooperation, energy sector and trade, educational ties, and people-to-people relationship.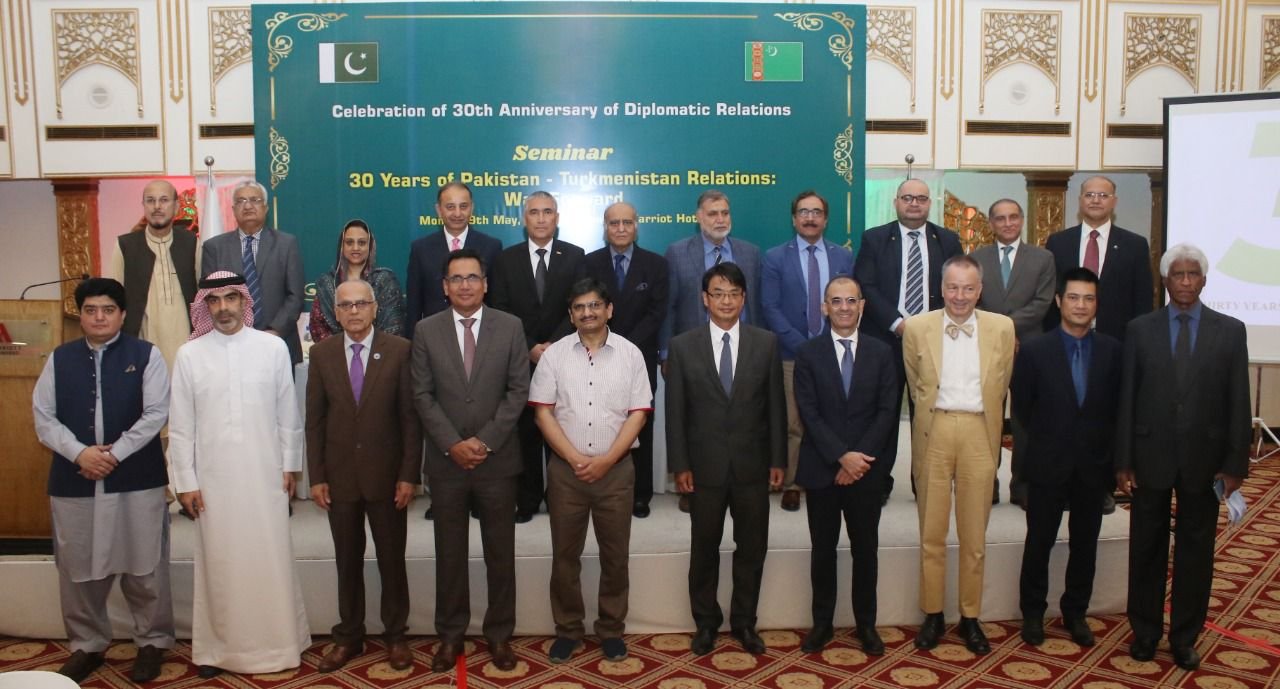 Through joint cooperation, Turkmenistan and Pakistan have the potential to build lasting peace in the region. These were the remarks by the speakers speaking during the seminar on "Seminar on 30 Years of Pakistan-Turkmenistan Relations- Way Forward" organized by the Embassy of Turkmenistan to Pakistan and the Institute of Peace and Diplomatic Studies (IPDS) in Islamabad.
Farhat Asif, President IPDS said that Pakistan and Turkmenistan are celebrating thousand splendid suns of togetherness over the past thirty years of stronger bonds and relationships.
This bond has been further strengthened through cooperation and outstanding diplomatic, economic, and political consultations over all these years.
Atadjan Movlamov, Ambassador of Turkmenistan to Pakistan said that Pakistan and Turkmenistan have been supporting each other for three decades and that our countries are successfully cooperating both in a bilateral and multilateral format.
He said that the people of Turkmenistan appreciate Pakistan for its outstanding contribution and support towards its permanent neutrality as a foreign policy posture.
Along these lines, the Ambassador enunciated that through the joint efforts from both sides and the implementation of important energy projects like TAPI and TAP a new page will be opened for the development of the Pakistan and Turkmenistan relationship.
While speaking on the occasion, Dr. Musadik Masood Malik, Minister of State for Petroleum, said that TAPI offers huge opportunities for Pakistan.
Pakistan always values its stronger and deep-rooted ties with Turkmenistan based on shared values in history and future aspirations. Both countries have always aspired to focus on building stronger ties with each other.
Ambassador Khalid Mahmood, Chairman Board of Governors, Institute of Strategic Studies Islamabad has highlighted the significance of relations and explained in depth about the prospects and challenges to TAPI.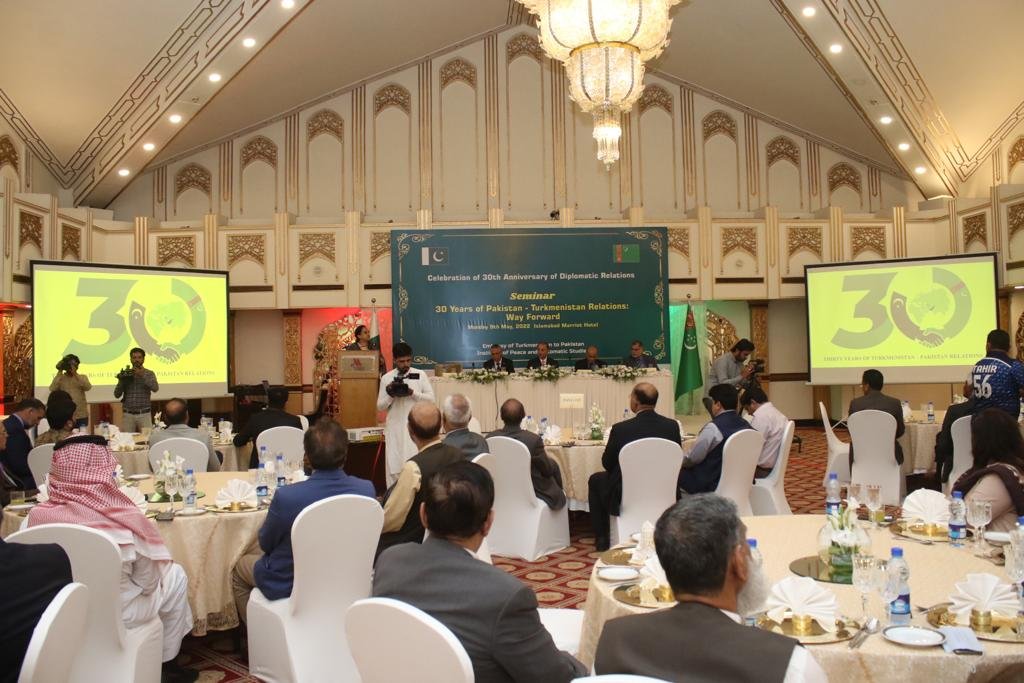 He said that TAPI is an economic booster for not only Afghanistan and Pakistan but also for India as well. Due to the energy crisis, this energy project should be materialized.
Ambassador Khalid Mahmood has put forward several proposals for the early completion of the TAPI gas pipeline project.
Dr. Muhammad Munir, Associate Professor, Muslim Youth University, said that it is imperative to strengthen the role of the people-to-people ties apart from the state level cooperation.
He was of the view that projects like TAPI, CPEC, and BRI are bringing forth the best of the regional cooperation hence leading towards sustainable socio-economic integration, greater trade, and commerce ties, and above having a better political understanding of the different regions as well as international issues of mutual interest.
In the end, the cake was cut to celebrate the momentous occasion, and souvenirs were distributed amongst the panelists.
The seminar was attended by representatives of the Ministry of Foreign Affairs, foreign diplomats, prominent politicians, heads of think tanks and public organizations, universities of Pakistan, businessmen, and representatives of local media.