Cholpon-Ata, 20 July 2022(TDI): The Minister of Foreign Affairs of Kyrgyzstan, Jeenbek Kulubaev, presided over a meeting of the Ministers of Foreign Affairs of the Central Asian States.
Foreign Minister of Kazakhstan, Mukhtar Tleuberdi, Foreign Minister of Tajikistan, Sirojiddin Muhriddinovich Aslov, Acting Foreign Minister of Uzbekistan, Vladimir Norov, and Ambassador of Turkmenistan, Shadurdy Meredov attended the meeting.
Preparations for Consultative Meeting of the Heads of the Central Asian States
The Foreign Ministers addressed preparations for the forthcoming Consultative Meeting of the Heads of the Central Asian States. The meeting will take place on 21 July 2022 in Cholpon-Ata. The Ministers finalized the agenda and the final papers for the summit.
Consultative Meetings of the heads of Central Asian governments serve as an important five-sided forum for the exchange of ideas on all problems of regional cooperation, the meeting underscored.
The parties emphasized the need of continuing frequent interactions and the necessity of enhancing these consultations further.
🇰🇬🇰🇿🇹🇯🇹🇲🇺🇿 20 июля в г. Чолпон-Ата состоялось Совещание министров иностранных дел государств Центральной Азии под председательством Министра иностранных дел Кыргызской Республики Жээнбека Кулубаева.
🔗https://t.co/Aci5fP4AOG#тышкысаясат #тышкыиштерминистри #МИДКР #КыргызстанЦА pic.twitter.com/qKhM7hckWr

— MFA Kyrgyzstan 🇰🇬 (@MFA_Kyrgyzstan) July 20, 2022
The parties agreed that the consultative framework of cooperation, particularly the "Central Asia plus" format, must be enhanced.
Cooperation in International Organizations
During the meeting, the parties acknowledged the productive cooperation of the Central Asian states within the framework of international organizations.
The states have been cooperating in the United Nations, the Organization for Security and Cooperation Europe, and Shanghai Cooperation Organisation.
The Ministers highlighted the mutual support of Central Asian states within these forums. They expressed their desire to continue their close cooperation in multilateral settings.
In addition, the Foreign Ministers shared their perspectives on pressing international and regional concerns.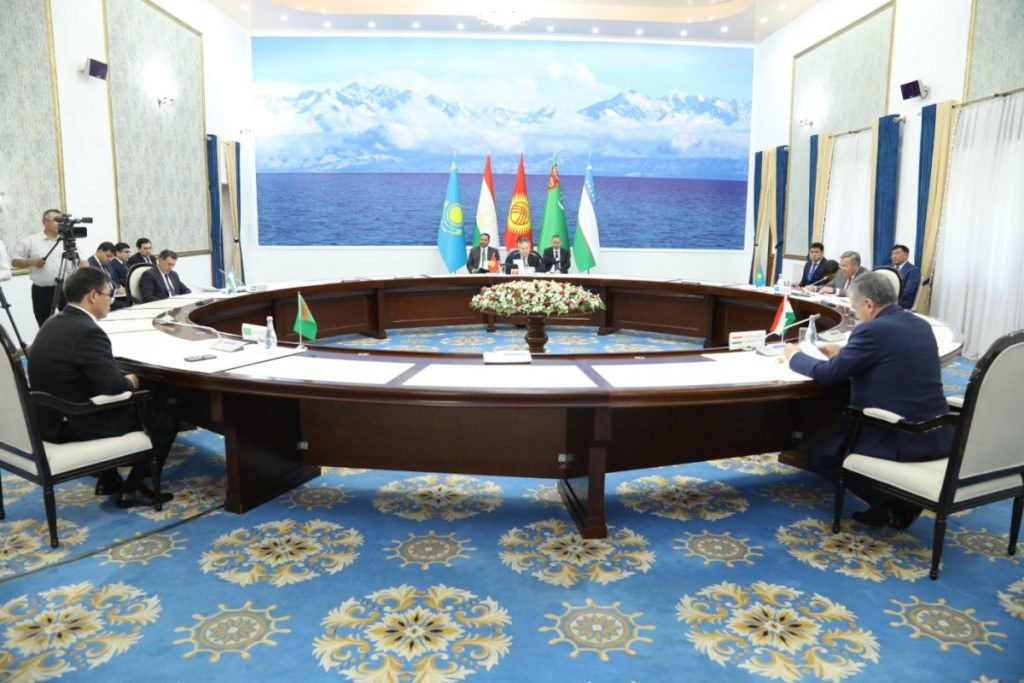 The Foreign Ministers discussed the protection and comprehensive development of collaboration between the countries of the region in the political, commercial, economic, cultural, and humanitarian sectors.
Furthermore, special attention was paid to security issues in the context of the current situation in Afghanistan.
Remarks by Foreign Minister of Kazakhstan
The Minister of Foreign Affairs of the Republic of Kazakhstan noted that the interstate cooperation of the Central Asian countries has risen to a qualitatively new level in recent years, and a breakthrough has been made in tripartite relations.
"Kazakhstan intends to further contribute to the stable development of Central Asia, strengthening stability and security in the region," he stated.
The meeting participants thanked the Kyrgyz side for the high-quality organization of the event and Kyrgyzstan's efforts to further develop regional integration.