Tokyo, 15 July 2022 (TDI): The Prime minister of Japan Fumio Kishida sent a message of condolences to Pakistan following the damages caused by the heavy rainfall in different parts of the country.
The Prime Minister expressed his deepest sympathies for the ones who are affected by the disaster. He expressed his concern for the people of Pakistan in this crisis.
The Prime Minister said that he is deeply saddened by the many precious lives that have been lost due to the extreme weather conditions.
Many people are forced to leave their houses and belongings due to the heavy floods caused by extreme rainfall in different parts of Pakistan.
He expressed his heartfelt condolences to the people who lost their beloved families and homes. Prime Minister Kishida prayed for the recovery and reconstruction of the areas that were destroyed by the heavy rainfall.
On July 14, 2022, Prime Minister Kishida delivered a message of condolences following the damages caused by heavy rainfall in various parts of Pakistan.

Click below for the full text:https://t.co/ULzSLktkZq

— PM's Office of Japan (@JPN_PMO) July 15, 2022
He also showed his support to the people of Pakistan. He mentioned that the Government of Japan will spare no effort to provide every possible assistance to rain-affected areas.
Japan will try to assist in the earliest possible rehabilitation for the affected areas.
In conclusion, Prime Minister Kishida said that Japan will always stand with Pakistan to help it to overcome difficult times.
Damages in Pakistan
The monsoon rains brought a disastrous situation for the people of Pakistan. The country is facing extreme weather conditions causing huge damage.
More than 147 individuals have been killed in different parts of the country due to the heavy rains. Billions worth of infrastructure has been destroyed due to the flooding.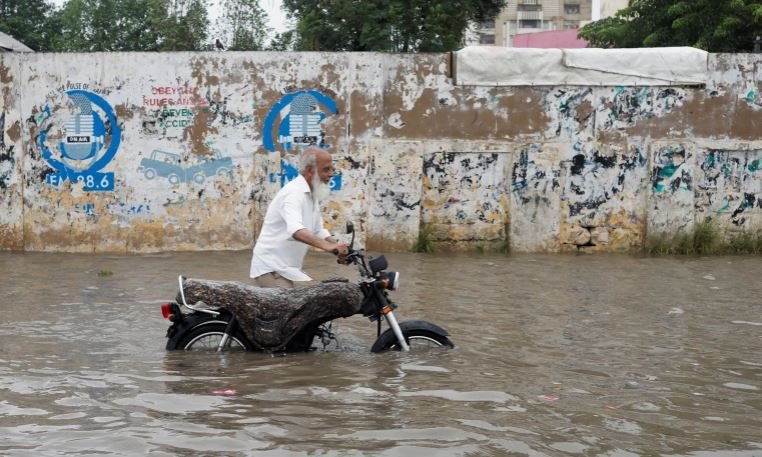 Multiple dams, roads, bridges, power plants, and other infrastructure are destroyed due to extreme weather. Many parts of the country are completely cut from the country due to land sliding and destroyed roads, and bridges.
Also, the National Disaster Management Authority (NDMA) has issued an alert for more heavy rainfall in the coming days.
The government has declared an emergency in many parts of the country before another spell of heavy monsoon rains.