Global, 22 July 2023 (TDI): The United Nations annually observes the International Day Commemorating the Victims of Acts of Violence Based on Religion or Belief on August 22. This date was formally established by the UN General Assembly in 2019 through resolution A/RES/73/296.
Targeting populations simply because of their religion or beliefs is a human rights violation.

Tuesday is the International Day for Victims of Violence Based on Religion or Belief. https://t.co/R5I4ucI0eG #StandUp4HumanRights pic.twitter.com/kvRsYEYWLU

— United Nations (@UN) August 22, 2023
The resolution acknowledges the growing global concern over incidents of antisemitism, anti-Christianism, Islamophobia, and violence directed at various religious groups.
Religious minorities across the world confront a persistent and distressing array of challenges, including discrimination, persecution, and acts of terror.
The Pew Research Center's data from 2018 illuminates the grim reality: religious group harassment was reported in over 90% of countries during that year.
The impact is particularly pronounced in regions such as Asia and the Middle East and North Africa (MENA).
 The Global Terrorism Database (GTD) underscores the grave threat posed by religiously-motivated violence.
The year 2019 witnessed nearly 8,500 terrorist attacks globally, causing the loss of over 20,300 lives. This tragic toll includes both the perpetrators, numbering 5,460, and the victims, tallying 14,840.
The proliferation of social media has facilitated the rapid dissemination of religious hatred and extremist ideologies.
Leading platforms such as Facebook, Twitter, and YouTube have faced criticism for enabling the spread of hate speech and extremist content, perpetuating a cycle of intolerance.
Tragic Historical Episodes
Throughout history, religious persecution has inflicted deep wounds upon individuals and groups.
Acts of violence and harassment driven by religious prejudice have cast a long shadow. Among the most agonizing episodes, the Holocaust stands out, where 6 million Jews were systematically exterminated under the Nazi regime.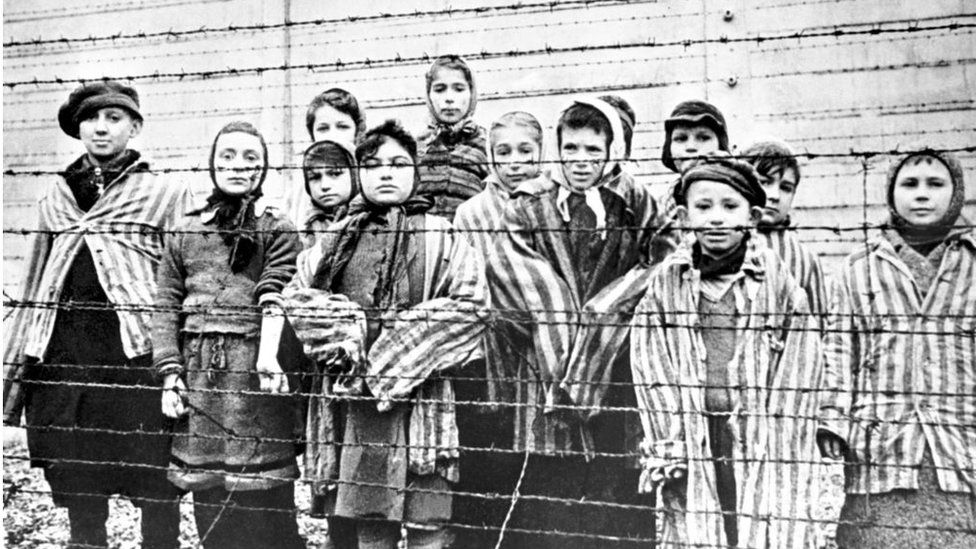 Similarly distressing is the more recent Yazidi genocide in Iraq under ISIS, starting in 2014.
In the present day, stories of resilience continue to unfold across various regions.
In Myanmar, Rohingya Muslims grapple with the consequences of military crackdowns, which resulted in the loss of over 24,000 lives and the displacement of 700,000 to Bangladesh in 2017.
Coptic Christians in Egypt confront the repeated church bombings and attacks, painting a stark picture of targeted violence.
Moreover, the US Commission on International Religious Freedom report highlights India's complex religious landscape. It signals a distressing deterioration of religious tolerance and a surge in violations of religious freedom since 2014.
Also Read:  EU Commemorates International Day of Victims of Acts of Violence
The rise of anti-Muslim violence, linked to the Hindutva ideology, has placed citizens with different beliefs at a disadvantage. Muslims and Dalits experience exacerbated residential segregation and discrimination in urban areas.
Behind these statistics lie many heartbreaking personal stories of those impacted.
Desecration of the Holy Quran in Europe has especially become a norm recently. The instances include public Quran burnings held in the Netherlands in December 2022 and in Sweden and Denmark in 2023.
Such Islamophobic acts resulted in outrage and protests worldwide, underscoring the deep wounds caused by the desecration of religious beliefs.
The instances described above reflect the kind of acts of religious intolerance and provocation that the International Day Commemorating the Victims of Religious Violence aims to raise awareness about and condemn.
Antonio Guterres Urges to Stamp-out Intolerance
UN Secretary-General António Guterres commemorates the International Day honouring victims of faith-based violence by calling for global action to stamp out religious intolerance and hate speech.
"Freedom of religion and belief is an inalienable human right.

Faith and belief should never attract violence."

– @antonioguterres on Tuesday's International Day for Victims of Violence Based on Religion or Belief. https://t.co/BNZHiyE3cn pic.twitter.com/5x8XS5MIbx

— United Nations (@UN) August 21, 2023
He notes religious minorities worldwide still face discrimination, threats, and attacks, often incited by hate speech online and offline.
Guterres pays tribute to victims and urges governments, tech companies, and leaders to combat hate, protect minorities, and support the UN in developing the Code of Conduct for Information Integrity on Digital Platforms before the upcoming Future Summit next year to address hate speech online.
He also emphasizes the need to build a more inclusive, peaceful world that respects religious freedom and celebrates diversity.
European Union Pledges to Defend Religous Freedom
On the International Day Commemorating Victims of Violence Based on Religion or Belief, the European Union honours those who have suffered from persecution and discrimination due to their faith.
The European Union calls on all states to fully respect and safeguard religious liberty, protect vulnerable groups, and prosecute perpetrators of religious violence and discrimination.
It also underscores that freedom of religion and expression are interdependent, universal rights.
To defend these freedoms, the EU pledges to utilize all tools at its disposal including cooperation with the United Nations, providing support to civil society organizations, and standing with human rights defenders worldwide.
Türkiye Emphasizes Combating Islamophobia
The Republic of Türkiye strongly condemned all racism, xenophobia, and violence targeting people for their religious beliefs or identities in its statement marking this international day.
Press Release Regarding the International Day Commemorating Victims of Acts of Violence Based on Religion or Belief https://t.co/tHeWFV8EF8 pic.twitter.com/mSzCaMy1XT

— Turkish MFA (@MFATurkiye) August 22, 2023
Turkey further called for the international community to come together against these violations of human rights and democratic principles, which threaten social cohesion worldwide.
Underscoring an urgent need to address the underlying causes of intolerance and hate crimes, Turkey specifically emphasized the importance of combating Islamophobia.