New York, 1 November 2022 (TDI): Antonio Guterres, United Nations Secretary-General, declared the selection of Punjab Police Inspector General (IG) Faisal Shahkar as the 7th United Nations (UN) Police Adviser in the Department of Peace Operations (DPO).
The UN Police Division welcomed the appointment of IG Faisal Shahkar of Pakistan as the seventh UN Police Adviser. They also told that Faisal will begin his duties soon.
While praising Faisal's skills, the UN Police Division also said that with Shahkar's more than 30 years of expertise in both national and UN enforcement, UN Police will be better able to tackle difficulties both now and in the future.
Pakistan's Permanent Mission to UN also shared the news of Pakistani cop's appointment in the UN Peacekeeping.
Faisal Shahkar, Pakistani police officer, has been appointed as the Police Adviser in the United Nations Department of Peace Operations (@DPO ).
He currently serves as Inspector General of Police in Pakistan. 🇵🇰🇺🇳@StephDujarric @UN_Spokesperson @antonioguterres pic.twitter.com/Xse5LE0gWi

— Permanent Mission of Pakistan to UN, NY (@PakistanUN_NY) October 31, 2022
The Foreign Minister of Pakistan, Bilawal Bhutto Zardari, called the appointment of IG Faisal Shahkar in UN Peacekeeping as an honor for Pakistan.
Bilawal Zardari further said that Pakistan has played a very distinguished role in maintaining global peace and security.
Another honor for Pakistan in UN Peacekeeping – IG Faisal Shahkar appointed UN Police Adviser. Great distinction-manifestation of 🇵🇰role in maintenance of international peace and security https://t.co/CUlugZPqbh

— BilawalBhuttoZardari (@BBhuttoZardari) November 1, 2022
Who is Faisal Shahkar?
Faisal Shahkar is successor of Portugal's Luis Carrilho. He just finished his job as 6th UN Police Adviser and Antonio Guterres praised outstanding leadership of Luis.
Faisal Shahkar has more than 30 years of experience working both in Pakistan and abroad. He is now Pakistan's Inspector General of Police.
Additionally, he has held a number of high-ranking roles in the Pakistan Security, notably Additional Inspector of Police in the Punjab (2015–2018) and Regional Police Chief (2014-15).
Faisal has worked with the United Nations for more than nine years, both in the organization's headquarters and on the ground. While working there, he most recently held the position of Team Leader for the organization's Standing Police Capacity (2020-2021).
He additionally supported field operations for the Department of Peace Operations' Police Division from 2011-2013 and 2005-2008, the United Nations Mission in Liberia (UNMIL) from 2004-2005, and the United Nations Mission in Bosnia and Herzegovina (UNMIBH) (2000-2002).
Moreover, Shahkar holds a law master's degree from the University of London in the United Kingdom (L.L.M). He also has a master's in political science from Pakistan's University of the Punjab (PU).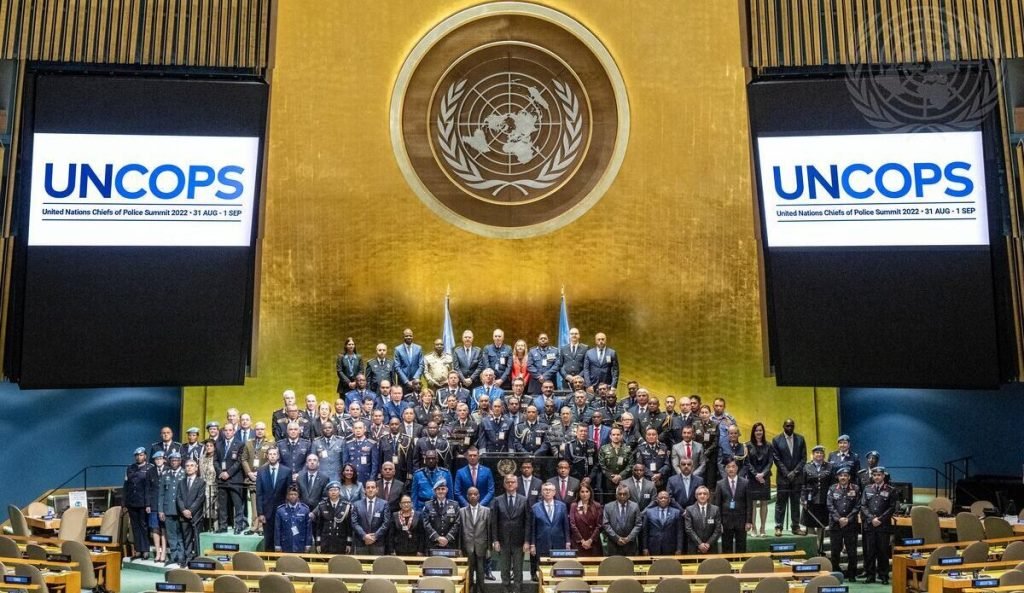 UN Police
In order to help the signatories of UN during instability, post-conflict situation and in emergency, the UN Police aims to strengthen global peace and security.
Its objective is to achieve inclusive, responsive, transparent, effective, and efficient police services that serve and protect the citizens.
UN police strengthen and assist the security potency of host country. When required, UN police also act as a substitute or partial substitute for police of host country.
UN's assistance in security helps member states to deter and prevent crime, protect people and property, and uphold public order and safety while abiding by the rule of law and international human rights law.