New York, 26 January 2022 (TDI): UNESCO has released an important press release on schools surviving the Omicron wave under the subject of Quality education.
With reinforced health and safety protocols, most countries that have been affected by Omicron's extremely contagious variant have been capable to keep schools open. In recent years, education continues to be disrupted and bolder measures are needed to restore learning.
UNESCO released recent data on the International Day of Education showing that schools are currently open in most countries (135). In a limited number of countries (25), the end of the school year break has been extended in order to temporarily suspend schooling.
Since the Omicron outbreak, only a dozen countries have closed schools and shifted to fully remote learning rather than in-person education. During a similar period last year, schools were closed in 40 countries, and learning was fully remote.
COVID-19 pandemic has disrupted the education of more than 1.5 billion children in the last two years.

To keep schools open and support teachers and families should be a priority for every country.

##DayOfEducation pic.twitter.com/AOIFEuuJVA

— Paloma Escudero (@PalomaUnicef) January 23, 2022
As UNESCO pointed out for the past two years, education has continued to be disrupted by the pandemic, but every nation is now acutely aware of how much it costs to remain schools closed. In response to the expansion of vaccinations and lessons learned from the last two years, new school safety and health protocol has been developed. – UNESCO Director-general Audrey Azoulay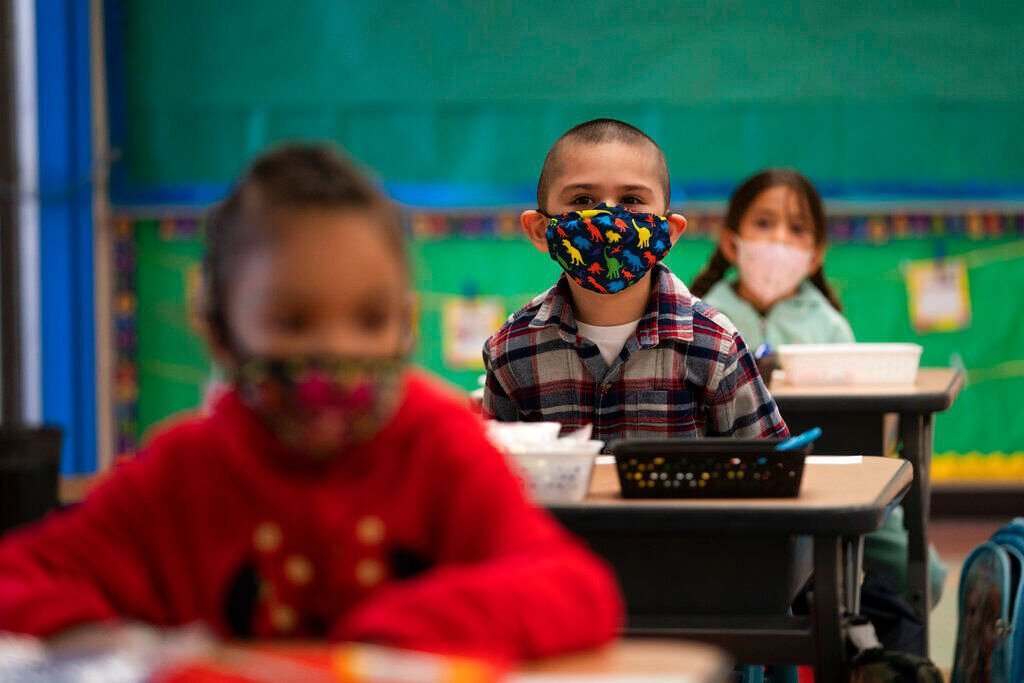 A dozen countries surveyed — Brazil, France, Kazakhstan, Mexico, Palestine, and Ukraine — have implemented different monitoring systems that trigger different measures depending on the level of infection: mask-wearing, hand washing, ventilation, and even class closures on a case-by-case basis to defend all students.
Mass rapid test-to-stay policies are in addition used by countries like Canada, France, the United Kingdom, and Italy. Support for teachers, financial resources, and psycho-emotional support is essential for implementing these protocols successfully.
The United Nations Educational, Scientific, and Cultural Organization has once again urged increased efforts to vaccinate teachers, citing the fact that teachers do not belong to any priority group in approximately one-third of the world's countries.
We must also act if schools are reopening in order to bring back all children who have moved away and to recover lost learning. The COVID-19 pandemic will have dramatic long-term consequences without remedial action and focus on the most vulnerable students. – UNESCO Director-general Audrey Azoulay
EDUCATION = POWER

24 January is #EducationDay

It's time to transform learning to #PowerEducation for future generations!

Do you agree? https://t.co/JPXfabARCo pic.twitter.com/JNlLYPxqzQ

— UNESCO 🏛️ #Education #Sciences #Culture 🇺🇳😷 (@UNESCO) January 24, 2022
UNESCO and the International Association for the Evaluation of Educational Achievement released today a large-scale survey indicating that more than half of teachers believe students have not progressed to the levels expected, while most teachers believe it is challenging to provide the necessary support for vulnerable students.
Over half of students said they were anxious about the changes to their schools. UNESCO and its Global Education Coalition, which counts 175 members, have catalyzed alliances in over 100 countries to maintain learning continuity during the pandemic. Digital platforms have been developed, teachers have been equipped with digital skills, and access to content has been improved.