Washington, 24 June 2023 (TDI): Canadian Foreign Minister Melanie Joly meets with her Peruvian Counterpart, Ana Gervasi. They meet on the sidelines of the 53rd general assembly of the Organization of American States.
Both leaders have discussed their bilateral relations, their commitment to fight against climate change, and their indigenous people. Joly also remarks on the need for an investigation into the human rights situation and its violations taking place in Peru.
Canada-Peru Relations
The varied and expanding bilateral ties between Canada and Peru are distinguished by a dedication to democracy, multinational partnership, sustainable utilization of resources, and equitable trade and investments. Our connections are strengthened via cooperation in education, development, security, privacy, and art.
Trade deals, such as the Canada-Peru Free Trade Agreement and the broad and Innovative Trans-Pacific Collaboration, support bilateral commerce. The Canada-Peru Free Trade Agreement, which entered into operation in 2009, benefits a diverse spectrum of exporters and service providers. It will celebrate its 15th anniversary next year.
Also Read: Canada and Serena Hotels Collaborate to Empower Women in Sports
These trade treaties have reduced important trade obstacles and increased accessibility to markets for both Canadian and Peruvian goods. They have increased market confidence by creating a more secure and open economic environment. Through reciprocal agreements, the Canada-Peru Free Trade Agreement safeguards international investors and ensures access to international arbitration.
Peru is Canada's second-biggest international commercial partner in South and Central America, as well as the region's third-largest recipient of Canadian direct investment. Over the last two decades, Canada's exports of goods to Peru have continuously increased, reaching an unprecedented .
5 billion in 2022, while bilateral retail commerce has increased from $396 million to $5.7 billion. In 2022, Canadian overseas investments in Peru will amount to $14.3 billion, mostly related to industry.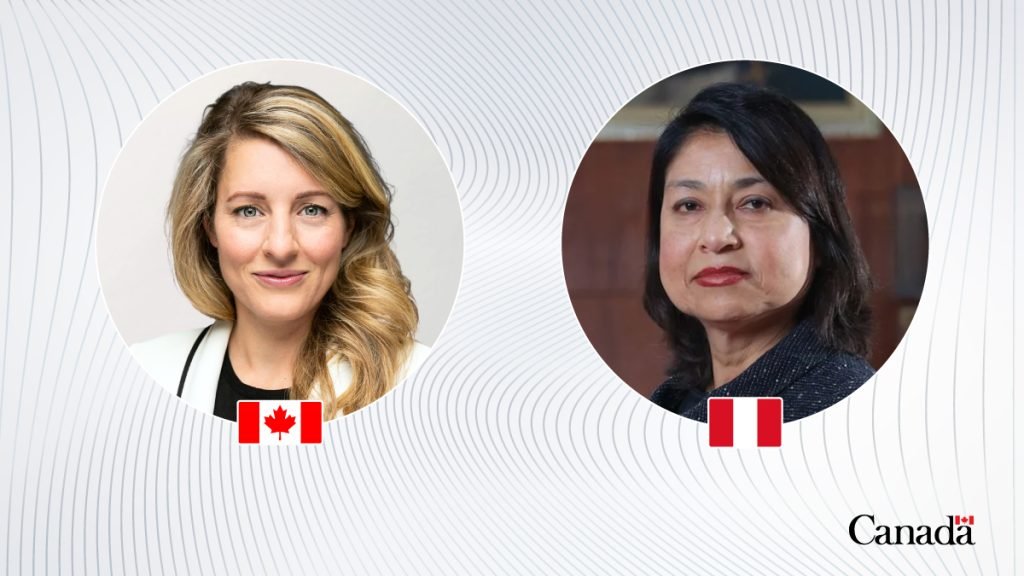 Minister Jolys Visit to Peru
Minister Joly attended the 52nd summit of the Organisation of American States (OAS) in October 2022. During her visit, the minister met with Indigenous Persons and community allies to discuss Canada's assistance for Indigenous Folks in Peru, as well as to underscore Canada's commitment to reconciliation with Indigenous communities.