Ottawa, 22 June 2022 (TDI): Pakistani Ambassador to Canada, Zaheer A. Janjua, had back-to-back insightful meetings with the Canadian parliamentarians in Ottawa. The meetings concluded with exploring new avenues for enhancing bilateral ties between Pakistan and Canada.
Also, the Pakistani ambassador discussed the important role of the diaspora in broadening partnership with the Member of Parliament for Brampton Centre, Shafqat Ali. The meeting also addressed visa issues and existing policies. The meetings took place at Parliament Hill, Ottawa, Ontario.
Delighted to meet 🇨🇦 MP @shafqatalimp at #ParliamentofCanada. Discussions covered further broadening 🇵🇰🇨🇦 partnership, the important role of 🇵🇰 diaspora & visa issues. @PkPublicDiplo @ForeignOfficePk @PakinCanada_ pic.twitter.com/gToNB880ut

— Amb. Zaheer Janjua (@zjanjua) June 21, 2022
Meanwhile, the ambassador also had a productive meeting with Canadian Senator Salma Ataullahjan. Also, the meeting focused on further strengthening multidimensional relations between both countries.
In addition, the meeting with the Member of Parliament for Mississauga, Iqra Khalid focused on focusing on Student Direct Stream (SDS) for promoting bilateral relationships among both countries.
Pleasure to meet 🇨🇦 MP @SalmaZahid15, Chair of 🇨🇦🇵🇰 Parliamentary Frienship Group. Discussed ways to enhance parliamentary cooperation, increase trade, visa issues and people to people contacts @PakinCanada_ @ForeignOfficePk @PkPublicDiplo pic.twitter.com/2UxC7D7cdK

— Amb. Zaheer Janjua (@zjanjua) June 17, 2022
Meetings to promote parliamentary cooperation
Pakistan seeks to enhance diplomatic ties with Canada at every forum. Earlier, the Ambassador also met the Chair of the Canada Pakistan Parliamentary friendship group, Salma Zahid, who focused on improving parliamentary cooperation to promote people-to-people diplomacy among people.
In addition, the discussion also urged the increasing need for collaboration to address visa issues and enhance bilateral trade among both countries. Meanwhile, Zahid expressed interest in exchange for visits to Pakistan Parliament soon.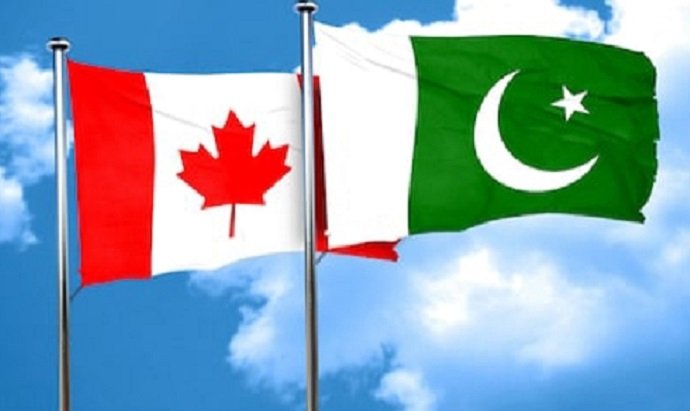 Consequently, Pakistan and Canada are celebrating their seventy-five years of bilateral relations this year. Furthermore, the Prime Minister of Pakistan, Shahbaz Shareef, has also extended a cordial invitation to Canadian Prime Minister Justin Trudeau to further strengthen Pakistan-Canada ties.