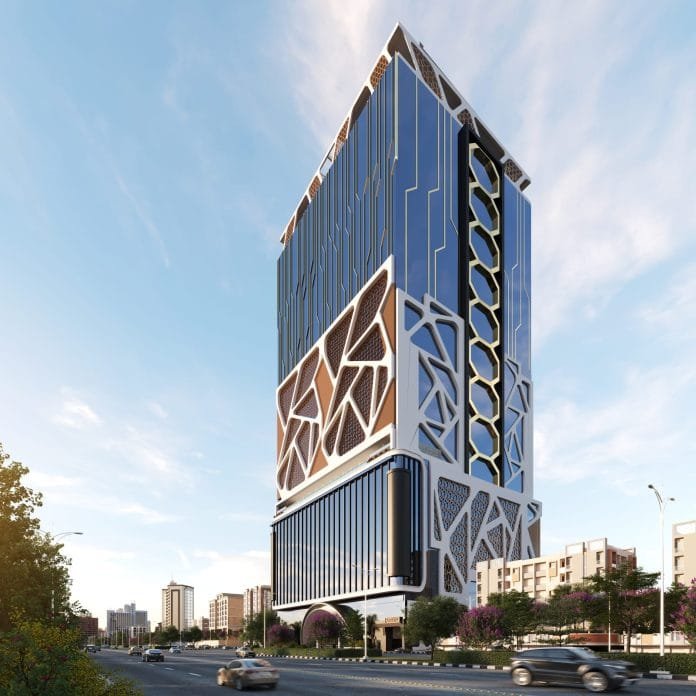 Karachi, 7 June 2023 (TDI): AAA Associates, a renowned real estate company in Pakistan, is excited to announce the highly anticipated launch of AAA Octa in Karachi. Prepare to be captivated by this architectural marvel that redefines grandeur and comfort.
The grand ceremony, set to take place on June 17 and 18, 2023, within the luxurious Bahria Town, Karachi, promises an unforgettable experience.
AAA Octa stands as a testament to AAA Associates' unwavering vision of creating extraordinary spaces that exceed expectations.
Perched overlooking the M9 Karachi Motorway, this prestigious project offers a blend of residential and serviced apartments, ensuring a seamless fusion of luxury and convenience. The added touch of a 5-star hotel ensures impeccable maintenance and service for all residents.
What sets AAA Octa apart are its unique amenities, including the captivating infinity pools that provide a breathtaking panoramic view of the mesmerizing Karachi skyline. With this addition, the allure of this investment opportunity reaches new heights.
The grand launch ceremony of AAA Octa goes beyond a mere event. It promises an exclusive spectacle, featuring the crème de la crème of Pakistan's entertainment industry.
Only those who invest in AAA Octa will have the privilege to witness this star-studded gala, where real estate investment intertwines with entertainment, creating an unparalleled experience.
Also Read: Serena Hotels Partners with Aga Khan Agency for IFC EDGE Certification
AAA Associates is delighted to offer an exceptional investment opportunity in the food court area of AAA Octa. With a minimum investment starting at 2.5 lac Rs, potential investors can access this affordable and inclusive venture.
This initiative reflects AAA Associates' commitment to opening doors for all investors, making real estate investment accessible to a wider audience.
Recognized for its commitment to quality and innovation, AAA Associates has an impressive portfolio of projects that embody luxury, comfort, and practicality. AAA Octa Karachi stands as a shining example of their unwavering dedication to delivering nothing but the best.
Invest in AAA Octa today and witness the Karachi skyline soar to new heights. Experience the pinnacle of grandeur, indulge in luxurious living, and seize a profitable opportunity in the thriving real estate market.