New York, 22 September 2022 (TDI): Prime Minister of Pakistan, Shehbaz Sharif met with the President of World Bank Group (WBG) David R. Malpass on the sidelines of UNGA. They met in New York on the 21st of September.
In this meeting, David Malpass reassured Shehbaz Sharif that the World Bank Group will repurpose $850 million to help Pakistan. The World Bank Group will stay committed to assisting Pakistan in flood relief activities.
During my #UNGA meeting with Prime Minister @CMShehbaz of Pakistan, I expressed my condolences for the loss of life in the country due to extreme flooding.

The @WorldBank Group is working to support Pakistan with immediate financing.

Readout: https://t.co/2RBCzrJj3n pic.twitter.com/XcBFy9JrZZ

— David Malpass (@DavidMalpassWBG) September 21, 2022
Discussion on the current scenario of Pakistan
Prime Minister Shehbaz Sharif briefed the President of the World Bank Group about the climatic disaster. Pakistan is one of the least contributors to climate change but is facing its most disastrous effects.
He also appreciated WBG for repurposing $372 million for flood relief activities. Shehbaz Sharif emphasized the need for global assistance to help the 7.8 million displaced people in rebuilding their lost livelihoods.
Also read: Pakistan's Ambassador to the US meets World Bank Official 
David Malpass condoled the Prime Minister for the loss of life due to flash floods in the country. He committed to dispatching immediate emergency funds for the flood victims. This funding aims to rebuild the damaged infrastructure.
The Prime Minister explained the steps taken by the government in the implementation of energy and fiscal reforms in Pakistan. Both spoke about the potential for renewable energy sources to lessen Pakistan's dependence on imported fossil fuels.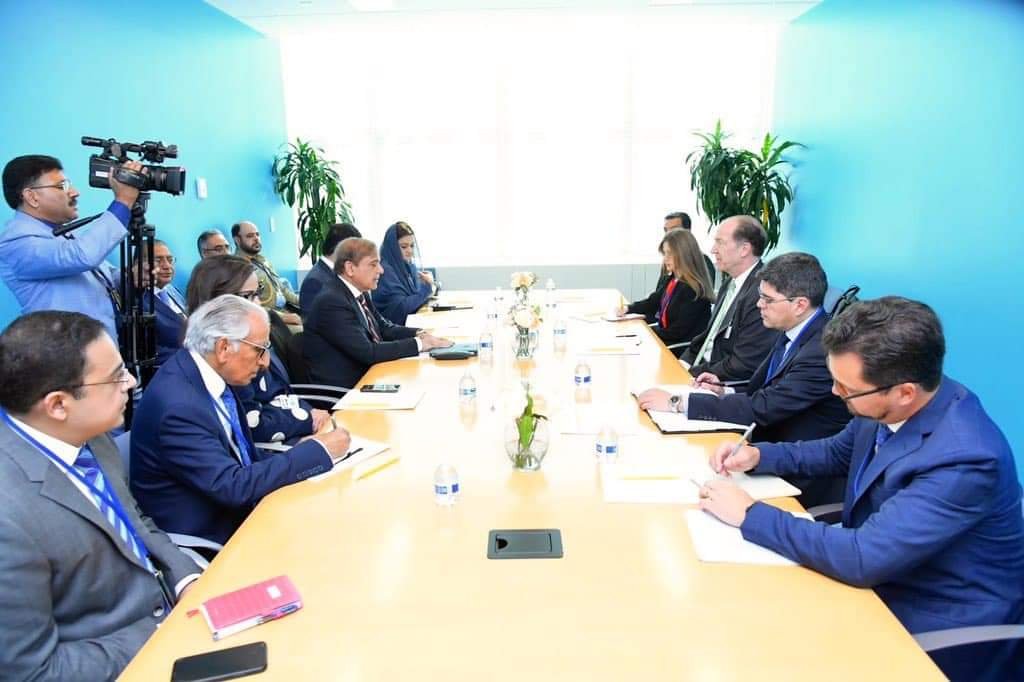 Shehbaz Sharif informed David Malpass about the government's current economic policies to strengthen Pakistan's economy. He also appreciated the WBG's role in strengthening the infrastructure, agriculture, and social services.
They also discussed the ongoing efforts of the World Bank for the development and economic growth of Pakistan. Both agreed on strengthening the relationship between Pakistan and WBG for future developmental projects in the country.