Islamabad, 13 November 2023 (TDI): Uzbek Deputy Prime Minister for Trade and Investment, Dr. Jamshid Khodjaev, has arrived in Pakistan today on a two-day visit. The visit is aimed at further strengthening bilateral trade and investment ties between the two countries.
During his visit, Dr. Khodjaev will meet senior government officials to discuss ways to enhance cooperation in a range of sectors, including trade and investment.
He will also lead a delegation of Uzbekistan's business leaders for meetings with their Pakistani counterparts to explore new opportunities for investment and collaboration.
Dr. Gohar Ejaz, the Federal Minister for Commerce and Industry, expressed his honor in welcoming Dr. Jamshid Khodjaev, the Deputy Prime Minister for Trade and Investment of Uzbekistan, to Pakistan for a two-day visit. This visit underscores the robust and expanding economic connections between our two nations.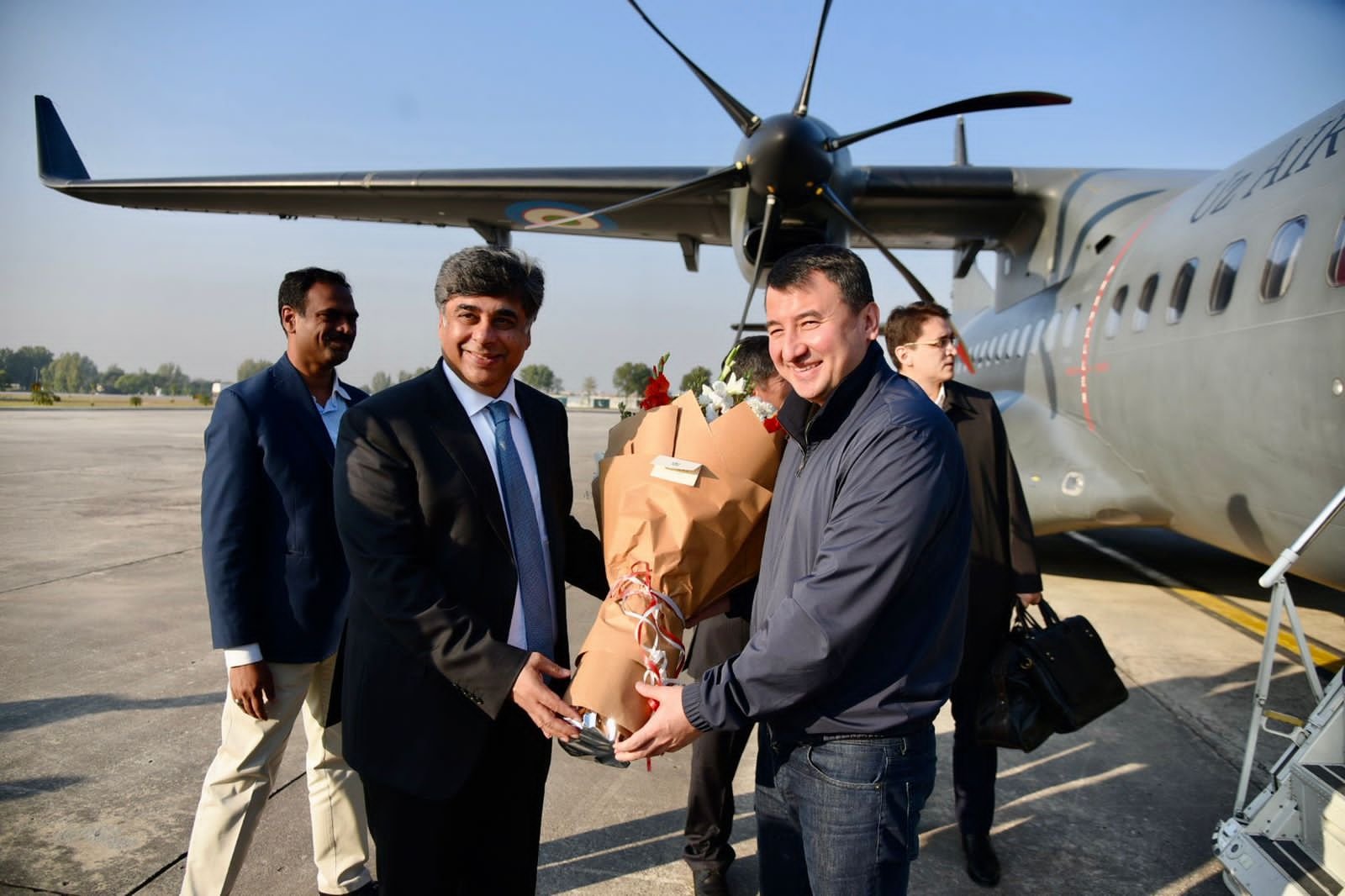 Anticipating fruitful deliberations with Dr. Khodjaev, I am eager to discuss strategies to fortify our bilateral trade and investment relationships.
Additionally, we aim to identify fresh opportunities for collaboration across various sectors, such as trade, transit, agriculture, IT, and mineral development, said Dr. Gohar Ejaz.
I am optimistic that this visit will prove successful and pave the way for heightened cooperation between Pakistan and Uzbekistan in areas of shared interest.
Also Read: Uzbek President Mirziyoyev's address at ECO Summit
The visit of Dr. Khodjaev is expected to provide further impetus to bilateral trade and investment relations between Pakistan and Uzbekistan.
Earlier this month Caretaker Prime Minister Anwar-ul-Haq Kakar engaged in Constructive Talks with President Mirziyoyev in Tashkent, Focused on Elevating Pakistan-Uzbekistan Relations in Trade, Security, and Various Sectors.
Committed to Fast-tracking the Strategic Partnership Agreement and Advancing the Uzbekistan-Afghanistan-Pakistan Railway for Enhanced Regional Connectivity.
The two countries have several complementary strengths and opportunities, and there is significant potential for increased cooperation in a range of sectors.