The United Arab Emirates (UAE) has achieved remarkable economic growth in recent years. The reasons behind it can be attributed to natural resources, strategic location, visionary leaders, and a focus on diversifying the economy and promoting foreign investment.
Vote for the UAE's nomination at the WSIS 2023 Awards!
The 'National Economic Register' deserves your support.
Vote before January 20, 2023:https://t.co/FP98UJyjaC pic.twitter.com/YwZe9ndl3X

— Ministry of Economy – UAE (@Economyae) January 10, 2023
The discovery of oil and natural gas resources in the 1950s and 1960s provided the country with significant income, allowing investments in infrastructure and development projects.
The country's location at the crossroads of Europe, Asia, and Africa made it a valuable hub for trade and transportation, with the Jebel Ali Port and the Dubai International Airport becoming major regional centers for logistics and commerce.
The leaders of the UAE have played a crucial role in the country's development by visioning and implementing long-term plans for economic diversification, creating a business-friendly environment, and promoting foreign investment.
The UAE also recognized the need to move from a solely resource-based economy to a diversified and sustainable one. The country embarked on a massive infrastructure development program, building modern airports, seaports, highways, and other transportation systems, to support economic growth.
This infrastructure development, combined with a focus on promoting tourism and service sectors, led to the emergence of the UAE as a significant business and tourism hub in the Middle East.
In recent years, the government has been working towards developing a knowledge-based economy, investing in human capital and education, and promoting entrepreneurship and innovation. Additionally, the UAE has been investing in sectors such as renewable energy and promoting sustainable development to become less dependent on oil and have a sustainable future.
UAE's rapid economic development is a result of a combination of factors, including natural resources, strategic location, visionary leadership, a focus on economic diversification and foreign investment, infrastructure development, and a focus on sustainable development.
Pakistan-UAE Economic Ties
Prime Minister Shahbaz Sharif will be in UAE from 12-13 January 2023. It is a great time at such a high-level meeting that we may review and look into the insight into Pakistan UAE Economic ties.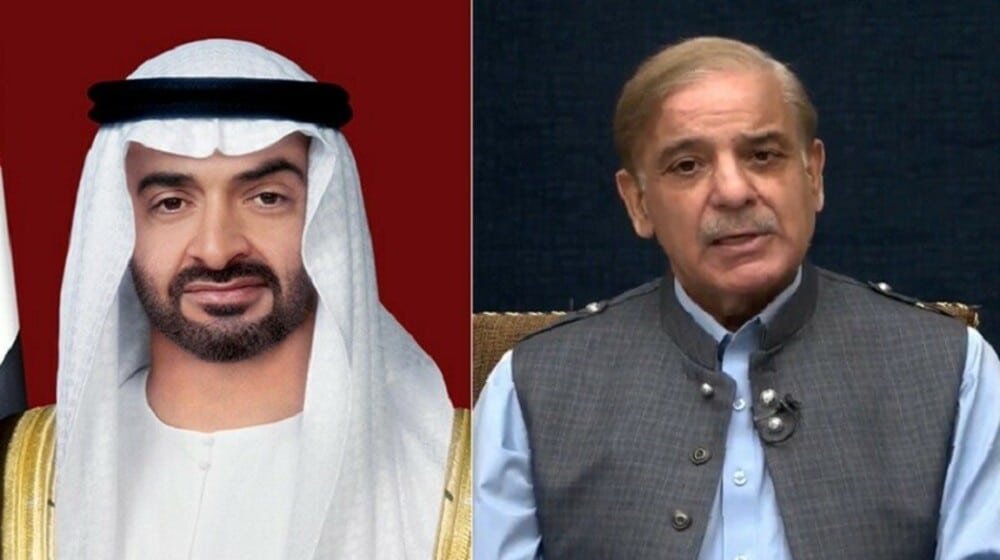 Pakistan and the United Arab Emirates (UAE) have strong economic relations, with trade and investment being the main drivers of their partnership. The UAE is one of Pakistan's largest trading partners and a significant source of foreign investment.
The bilateral trade between the two countries is worth billions of dollars, and the UAE is one of the significant investors in Pakistan.
H.H. Sheikh Mohammed bin Zayed Al Nahyan, President of the UAE, receives a phone call from H.E. Shahbaz Sharif, Prime Minister of the friendly Islamic Republic of Pakistan, during which they discussed bilateral relations and ways to enhance it in various fields pic.twitter.com/nFMDgv9SJK

— UAE Embassy PK (@uaeembassyisb) January 4, 2023
Pakistan exports a wide range of goods to the UAE, including textiles, agricultural products, and minerals, while the UAE mainly exports petroleum products, machinery, and chemicals to Pakistan.
There are also many Pakistani expatriates living and working in the UAE, and they play a significant role in the bilateral economic relationship by sending remittances back to Pakistan.
The UAE is also a significant source of foreign investment for Pakistan. The country has invested billions of dollars in various sectors of Pakistan's economy, including energy, infrastructure, and real estate.
UAE-based companies are also investing in Pakistan's stock market and real estate sector, helping to boost the Pakistani economy. The United Arab Emirates has also pledged to invest $6 billion in Pakistan to support the nation's economic development and various other sectors.
The two countries have also established various agreements to strengthen their economic relations. Pakistan and the UAE have signed agreements on double taxation avoidance, investment promotion, and protection. A Free Trade Agreement is being considered to increase the trade volume between countries.
In recent years the relations have expanded, and UAE and Pakistan are cooperating on various projects in tourism, culture, education, and health. The cooperation and collaboration between the two countries have been fruitful and have helped to foster a robust economic partnership.