New York, 16 February 2022 (TDI): A global compact for refugees was endorsed by the United Nations General Assembly (UNGA) on December 17, 2018, after two years of consultations with member states, international organizations, refugees, and civil society organizations, the commercial sector, and experts led by the UN High Commissioner for Refugees (UNHCR).
"The Global Compact embodies the collective political will and aspiration of the international community for better collaboration and solidarity with refugees and host countries," according to the UNHCR. (as mentioned in the GCR's guiding principles).
The Global Compact on Refugees establishes a framework for more predictable and equitable responsibility-sharing, while also admitting that international cooperation is required to find a long-term solution to refugee crises.
"The 1951 Refugee Convention and the Global Compact on Refugees provide the legal framework and tools to respond to displacement, but we need much greater political will to address conflicts and persecution that force people to flee in the first place."

~ @FilippoGrandi pic.twitter.com/vWPhR1iFiF

— UNHCR, the UN Refugee Agency (@Refugees) June 18, 2021
In order to ensure that host communities receive the necessary support and that refugees may lead productive lives, it offers a road map that governments, international organizations, and other stakeholders can follow.
A once-in-a-generation chance to alter the way the world responds to refugee situations, for the benefit of both refugees and host communities, has presented itself.
In order to achieve its four fundamental objectives, the UNHCR must first alleviate host-country constraints, then raise refugee self-sufficiency levels, then increase access to third-country alternatives, and finally improve conditions in countries of origin in order to ensure safe and dignified repatriation.
9 in 10 refugees are hosted in countries with developing economies.

This responsibility needs to be shared more equally to uphold the principles of the Global Compact on Refugees. https://t.co/itwD4r1q6e pic.twitter.com/5LQX8TN15C

— UNHCR, the UN Refugee Agency (@Refugees) December 21, 2021
On the basis of three distinct but interconnected initiatives outlined in the Global Compact on Refugees (GCR), namely the GCR Indicator Framework, progress toward implementing pledges and initiatives announced at the Global Refugee Forum (GRF), and an exercise on assessing the impact of hosting, protecting, and assisting refugees, UNHCR will contribute to the periodic review.
Contribution of the Global Compact on Refugees to the epidemic of COVID-19 
Refugees and other vulnerable persons, as well as host communities, will benefit from the Global Compact on Refugees and the commitments made during the 2019 Global Refugee Forum.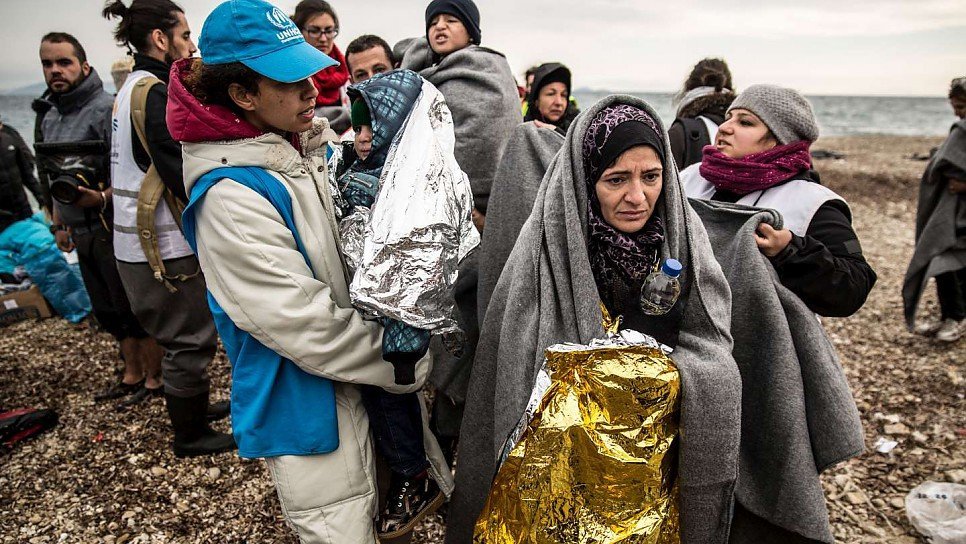 Global Compact for refugees
The Global Compact for Refugees is divided into four sections. A description of the global compact's historical backdrop, guiding principles, and objectives.
The Comprehensive Refugee Response Framework (CRRF), as specified by the Member States in Annex I of the New York Declaration, is a framework for responding to refugees on a global scale.
In addition, a Plan of Action laying out concrete steps to help achieve the compact's objectives, such as arrangements to share burdens and responsibilities through an annual Global Refugee Forum, national and regional arrangements for specific situations and tools for funding, partnerships, data collection and sharing, has been developed.
Admissions and reception, addressing needs and assisting communities, as well as identifying solutions, all necessitate the provision of additional assistance.
In addition to the Global Refugee Forum every four years, an annual high-level official meeting held every two years in between forums, and the High Commissioner's annual report to the General Assembly, there are further follow-up and review mechanisms in place.