Muzaffarabad, 22 May 2023 (TDI): On Monday, the Foreign Minister of Pakistan, Bilawal Bhutto Zardari, addressed the Legislative Assembly of Azad Jammu and Kashmir. He reiterated Pakistan's diplomatic, political, and moral support to the people of Kashmir in their struggle for self-determination. FM Bilawal is on a two-day visit to the state from 22-23 May to protest the hosting of the G20 meeting in Indian-Occupied Kashmir (IOK).
The Pakistani Foreign Minister said while addressing the assembly that India's "diplomatic duplicity or state-perpetrated terror" could never conceal the violations of the basic rights of the Kashmiri people. He lambasted India for misusing the G20 platform to violate the United Nations Security Resolutions, the UN Charter, and its principles.
Also Read: UN Special Rapporteur Warned G20 States of Meeting in Kashmir
He also asserted that India's façade of normalcy would not repress the fact that "IIOJK remains one of the most militarized zones on the planet." He gave assurance to the people of Kashmir that Pakistan would continue to support their cause until "Kashmiri brethren achieve their legitimate rights."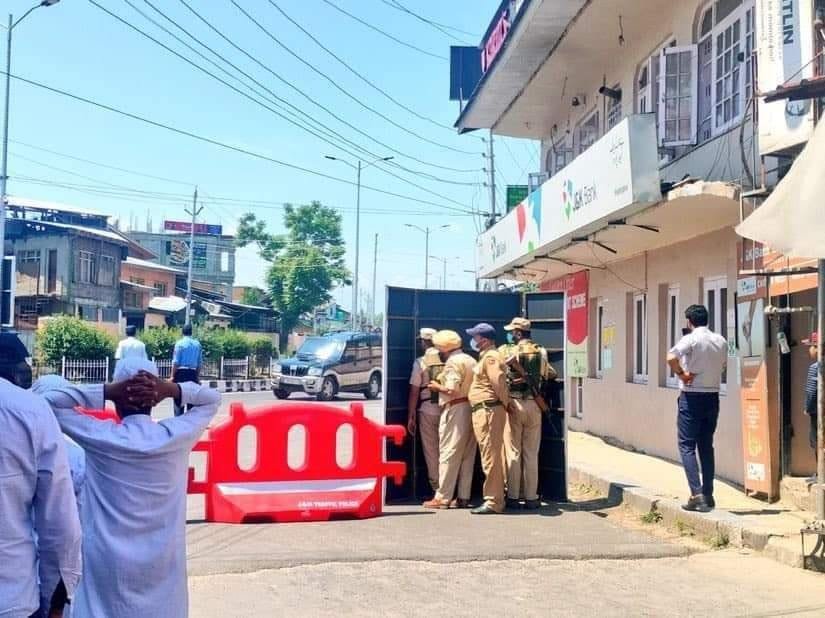 During the speech, he emphasized the belligerent statements made by the leaders of the ruling Hindu-Nationalist Bhartiya Janata Party (BJP). The BJP "nurtures and hones fascist majoritarianism and religious jingoism." This BJP belligerence "could lead all of South Asia towards our own Armageddon."
Also Read: UN Expert Urges India to end crackdown in Kashmir
FM Bilawal criticized the Indian mantra of "terrorism' to justify the military presence and human rights violations in occupied Kashmir. He said, "Terrorism cannot be, and should not be, used as an excuse to deny the Kashmiri people their rights and freedoms."
G20 Meeting in Kashmir:
India is currently hosting the G20 meeting in the disputed territory of Kashmir. G20 is a group of 19 countries and the European Union which focuses on global economic and financial issues. The disputed status led many countries to ditch the G20 meeting. Those countries included China, Egypt, Saudi Arabia, Turkey, and Indonesia.
Earlier, the United Nations Human Rights Council Special Rapporteurs criticized India for portraying the "Façade of normalcy" in Kashmir amid the gross violation of human rights since the abrogation of articles 370 and 35A of the Indian constitution.