New York, 22 July 2022 (TDI): Permanent Representative of the Japanese Mission to the United Nations (UN), Ishikane Kimihiro, addressed the session of the UN General Assembly.
He gave the statement on UN Cross-Border Humanitarian access to North West Syria. He started his speech by thanking the General Assembly for convening the important debate.
The Ambassador highlighted that the Syrian issue has entered its 12th year and it is in need of humanitarian assistance more than ever. He mentioned that more than 14.6 million Syrian people are dependent on humanitarian aid to survive.
Also, more than 90% population in northwest Syria is living below the poverty line. The region is largely reliant on cross-border humanitarian assistance.
Humanitarian Resolution
The Ambassador hoped that Security Council would maintain the consensus on continuing cross-border operations. Also, it will renew resolution 2585 for an additional 12 months.
#Japan welcomes a compromise reached on 12 July to allow for continuation of mechanism for six months, & praises co-penholders #Ireland & #Norway for constructive engagement w/ other Council members. Japan strongly urges all members to make decisions based on #humanitarian need.

— Japanese Mission UN (@JapanMissionUN) July 21, 2022
In addition, he described that stable humanitarian access is essential for the time. Therefore, without limitations or politics, the extension of the cross-border mission must be determined by humanitarian considerations.
Ambassador Ishikane recalled that last July, the Security Council unanimously approved Resolution 2585, which has provided millions of Syrians with life-saving aid.
Also, cross-line operations cannot replace the size and scope of cross-border aid at this crucial time. Japan also praised Ireland and Norway for their constructive interaction with other Council members.
Japan welcomed the agreement achieved on July 12 to allow the mechanism to continue for another six months.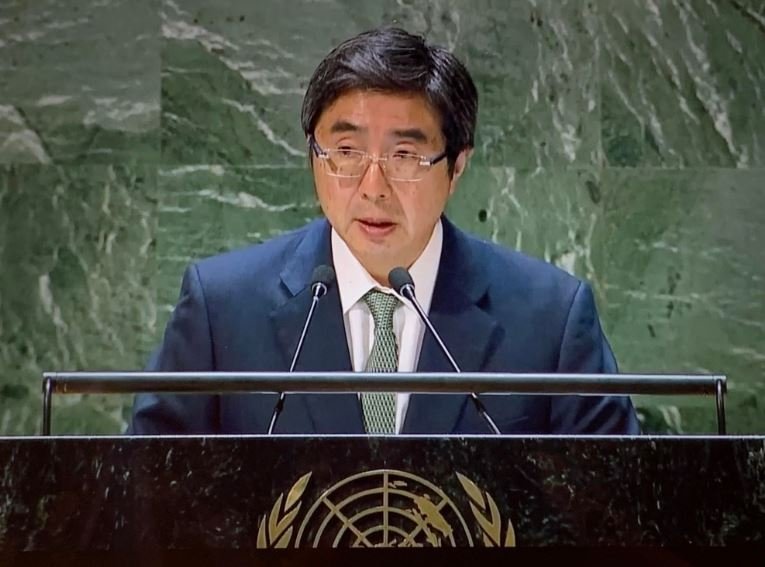 In addition, Japan urged the whole Council to make choices based on humanitarian requirements in order to obtain a future mandate renewal in January.
Japanese Assistance to Syria
Japan confirmed its firm commitment to helping with humanitarian aid and aid for the early stages of recovery of all Syrians who are in need. He also mentioned that Japan has given Syria and its neighbors more than $3.2 billion in assistance since 2012.
In conclusion, Japan has assured to play a constructive role in bridging gaps between the relevant stakeholders. It will play its part to improve the humanitarian situation in Syria.