Islamabad, 13 June 2023 (TDI): The Royal Danish Defense College, in collaboration with the esteemed National Defense University, held a conference in Islamabad today.
The purpose of this conference was to provide a unique platform for discussions, analysis, and sharing of thoughts on the crucial security issues that are facing the region.
This conference focused on regional security policy. These two institutions' cooperation dates back to 2014, and they continue to generate important information and exchange skills.
This conference's primary objective was to explore the consequences of Russian aggression and its wider effects on regional stability, with a special focus on the continuing tensions with Ukraine.
Both institution's experts evaluate the geopolitical dynamics. They also address the potential risks and opportunities for the countries that are involved.
The goal of the discussions was to gain an understanding of the complex situation and explore ways for constructive interaction.
Also Read: Danish Energy Transition Initiative in Pakistan
Furthermore, the recent developments in Afghanistan were the key focal point of the conference.
Recognizing the importance of growth in the region, the experts from Denmark and Pakistan talked about the potential consequences and the important measures to ensure peace and stability in Afghanistan.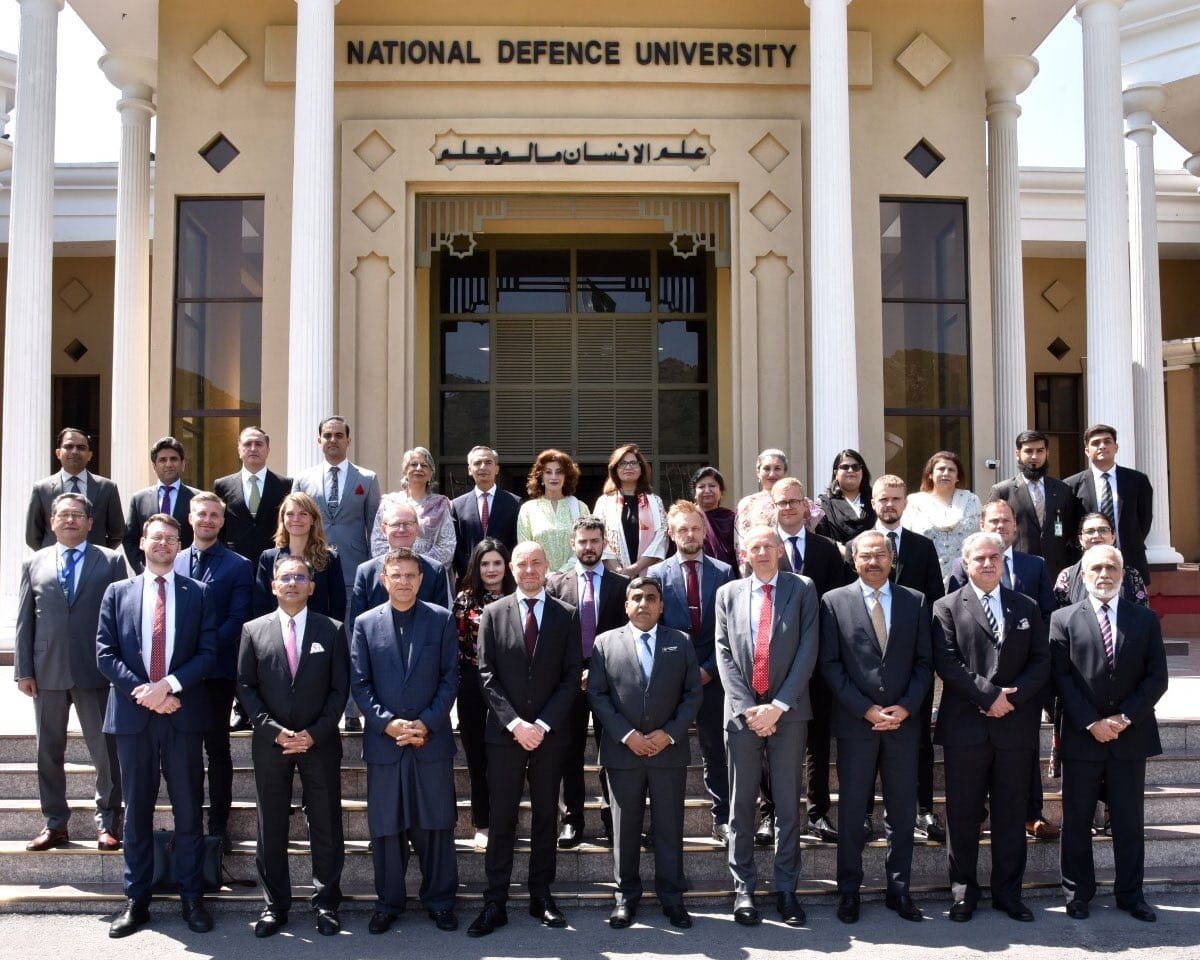 This informative discussion helped to develop a comprehensive understanding of the difficulties that are faced and encourage mutual thinking for future strategies.
The partnership between these institutions has consistently proven fruitful in developing bilateral relations and promoting mutual understanding.
Over the years, these institutions have engaged in various collaborative initiatives like faculty exchange, joint research projects, and training programs.
By fostering constructive dialogue, this conference served as an important step toward a secure and stable future for the region.