Islamabad, 18 June 2022 (TDI): The Diplomatic Insight Group honored General (Retd) Ahmed Jawad A. A. Rabei, Ambassador of the State of Palestine to Pakistan with an award, during a ceremony for the 5th Global Ambassadors Awards.
The award was conferred on behalf of the people of Pakistan, as a result of his outstanding contribution toward building a strong partnership between Palestine and Pakistan. 
Ambassador Ahmed Jawad is one of the most well-schooled, well-educated, and accomplished diplomats in the history of Palestinian diplomacy. With a law and political sciences background, he is a Ph.D. in Law and Political Sciences.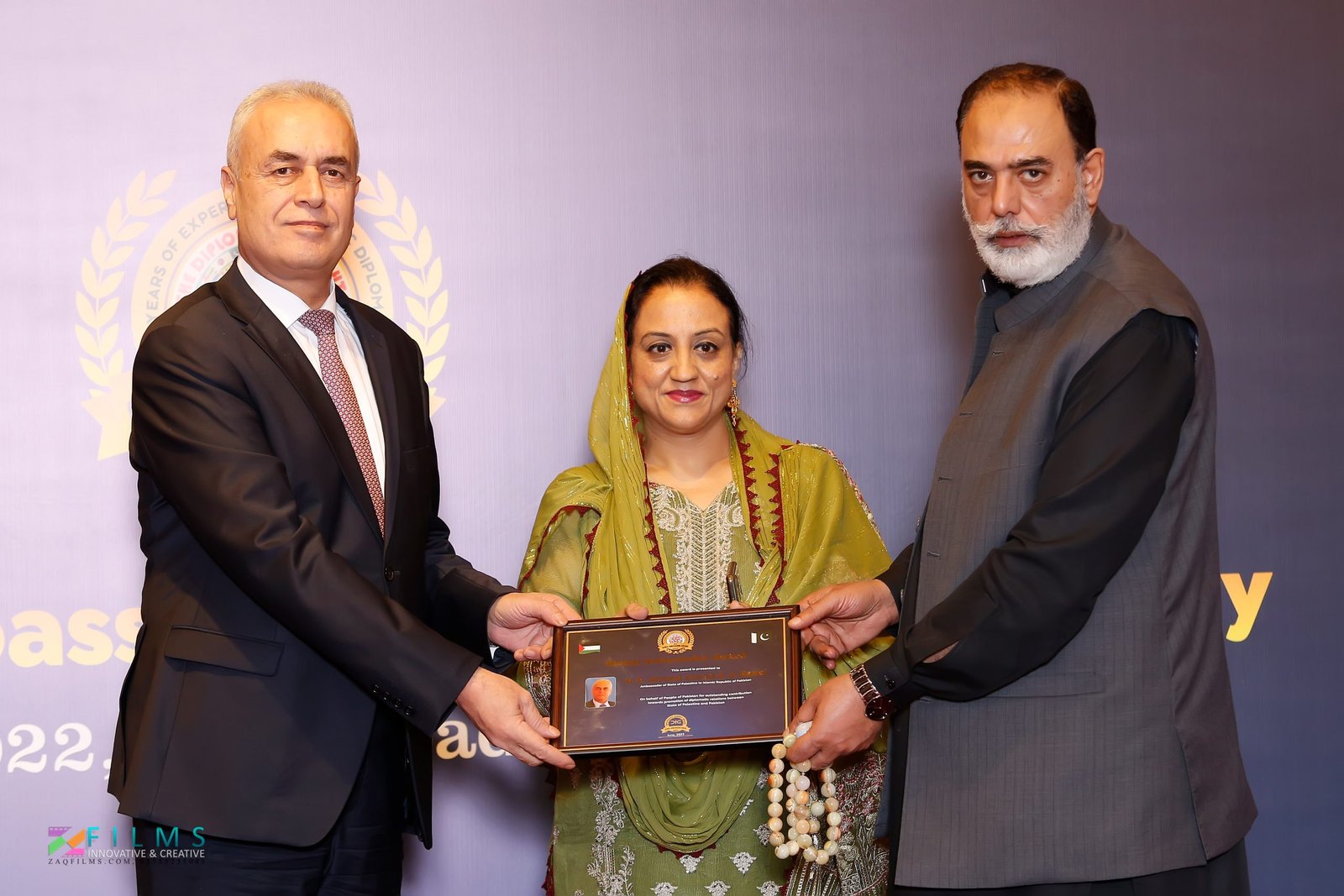 Before being appointed as Ambassador of Palestine to Pakistan, Ambassador Rabei served in prestigious positions in the Department of Ministry, Ministry of Foreign Affairs, and Arab Ministers' Council.
His inexhaustible efforts in developing Human Rights in Palestine for the development of the Human Rights Council are commendable.
He has also served in important positions in the Government of Palestine. His last assignment was the Presidency of Meeting and Conferences held within the Secretariat General of the Arab Interior Ministers' Council (AIMC).
During his tenure in Pakistan, Ambassador Rabei made efforts to strengthen ties between Pakistan and Palestine. He has the vision to "Transform Pakistan into Palestine and Palestine into Pakistan" via cooperation in the political, economic, cultural, and educational sectors.
Ambassador Rabei's effective planning and implementation strategies and his strategic vision have maneuvered the opening of the first Economic Corridor between Palestine and Pakistan.
Currently, both countries are willing to invest in various fields, including food, textile, and wooden goods. The Palestinian Ambassador is currently encouraging stakeholders to invest in the tourism industry and cultural, teacher, and student exchange programs to promote peace and harmony.
His input has remarkably increased the higher education and research in Palestinian students. Due to his exceptional contributions, the ratio of fully-funded scholarships for deserving Palestinian students through COMSTECH Pakistan has increased.
Last but not the least, Ambassador Rabei has promoted communication between both countries through the translation of Palestinian poetry into Urdu.
5th Global Ambassadors Award Ceremony
As a public diplomacy initiative,  Diplomatic Insight Group organized the 5th Global Ambassadors Award Ceremony to acknowledge the services of Ambassadors and diplomats, and heads of international organizations, for enabling constructive bilateral relations with their respective states and missions.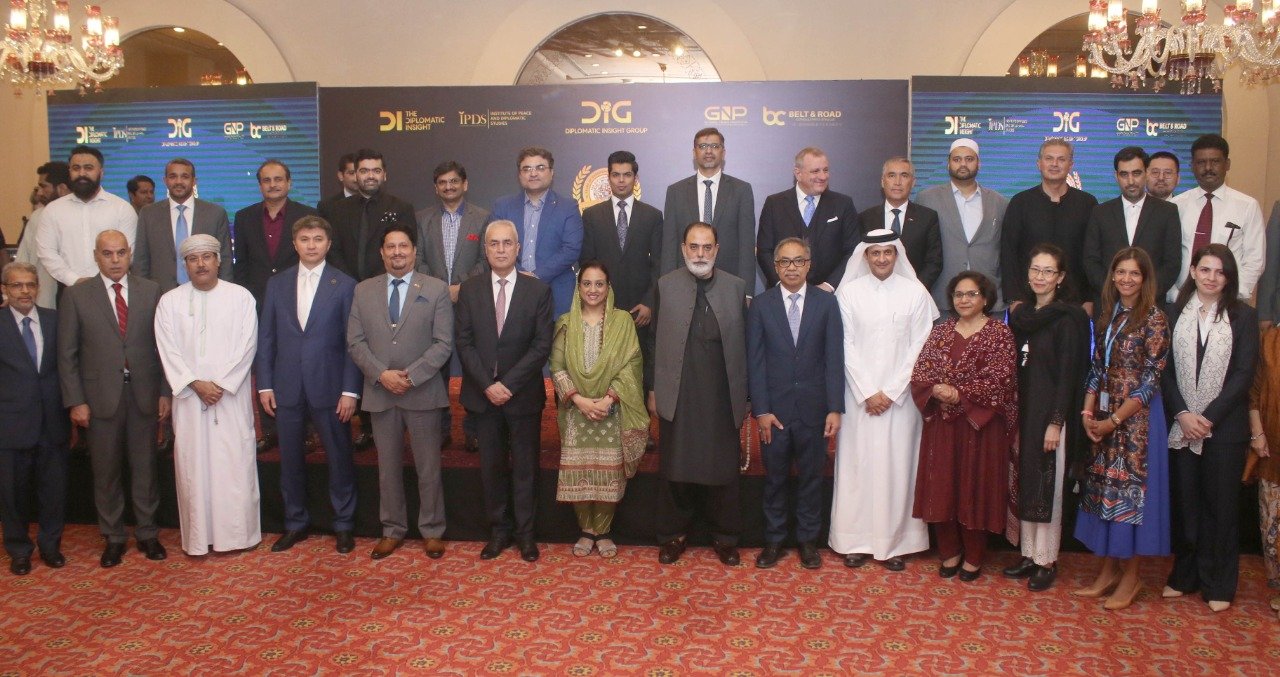 In addition to that, awards were also bestowed upon businessmen for the promotion of people-to-people ties, along with facilitating business and trade.