Podgorica, 27 April 2023 (TDI): Pakistan's Ambassador to Hungary, Asif Hussain Memon, met the President of Montenegro, Milo Djukanovic, and presented his credentials. He is accredited in both Hungary and Montenegro.
The ceremony was held in the city of Podgorica. This marks an important step in bilateral relations between Pakistan and Montenegro.
During the meeting, President Djukanovic conveyed his best wishes to the leadership of Pakistan and underscored the importance of diplomatic relations between both countries. He also said there is a lot of potential between the two nations.
President Djukanovic expressed his desire to explore opportunities for cooperation in various fields, such as trade, education, and culture. He emphasized the need for mutual efforts to strengthen bilateral ties and promote regional peace and stability.
Ambassador Memon expressed his gratitude for the warm welcome and conveyed Pakistan's commitment to strengthen bilateral ties with Montenegro further.
He also highlighted the potential areas of cooperation between the two countries, including defense, tourism, and energy. Ambassador Memon stated that Pakistan is keen to explore opportunities for mutual benefit and enhance people-to-people contacts.
Also Read: Pakistan's Ambassador presents credentials to President of Hungary
Throughout this visit, the Ambassador also met with the Advisor to the PM on Foreign Policy, Djordje Radulovic, the Chief of Protocol, Gojko Celebic, and the DG of Cultural and Economic Diplomacy, Dejan Vukovic. Various issues of mutual interest were discussed, including regional and international challenges.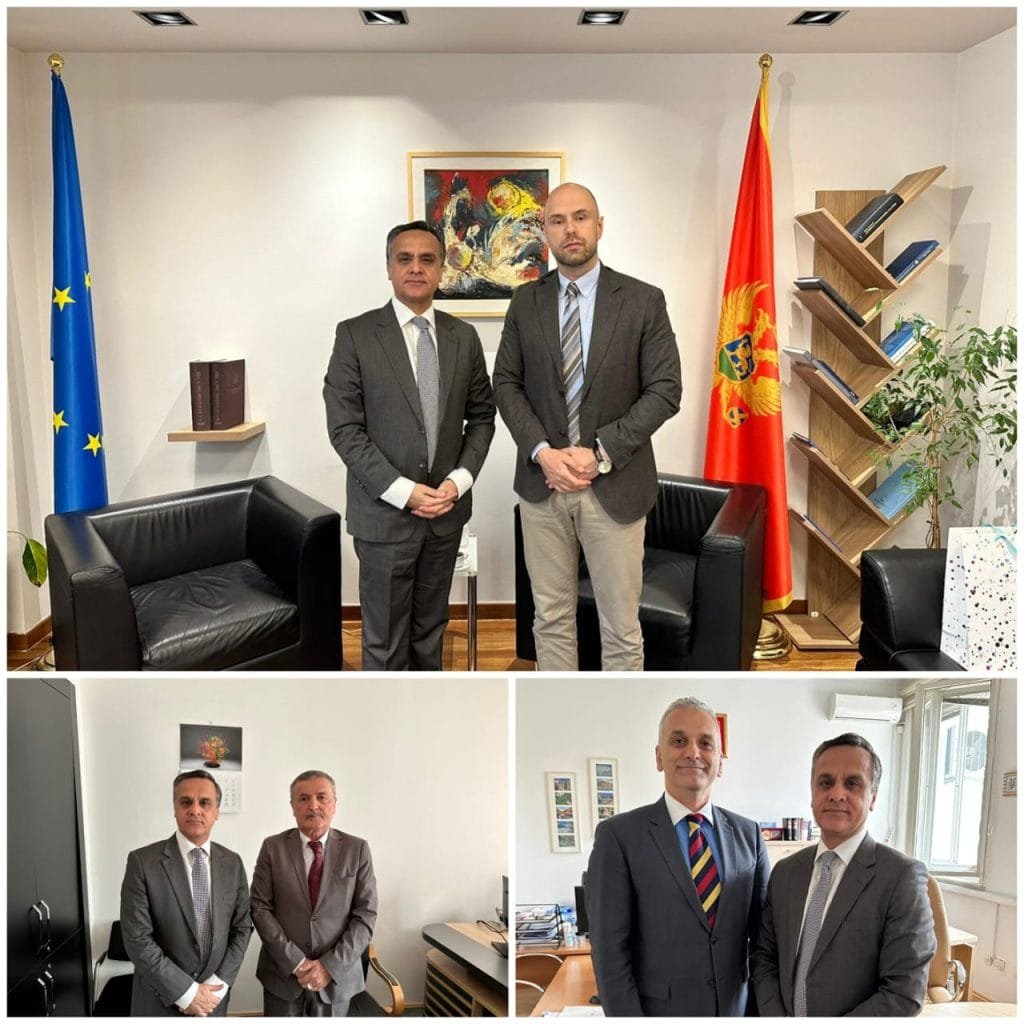 The Ambassador also reaffirmed that Pakistan is committed to promoting peace across the world. He highlighted that Pakistan is willing to work with the international community to combat common issues like global warming.
Overall, this visit is a link in the chain of Pakistan's ongoing effort to enhance its bilateral ties across the world and explore new opportunities for trade, investment, and cultural exchange. Pakistan looks forward to fostering diplomatic ties with Montenegro in the years to come.