Islamabad, 14 May 2022 (TDI): On the 26th of April, a solemn memorial ceremony was conducted at the Ministry of Foreign Affairs to honor the lives and contributions of those who were killed in the terrorist assault at Karachi University. Three Chinese instructors, Huang Guiping, Ding Mufang, and Chen Sai as well as their Pakistani driver, Khalid Nawaz, lost their lives in the course of duty on that day.
Foreign Minister Bilawal Bhutto Zardari, Chinese Chargé d'Affaires in Islamabad Pang Chunxue, and the prominent Chinese officials, and Chinese people from all walks of life in Pakistan joined the memorial ceremony.
The ceremony was also attended by Foreign Secretary Sohail Mahmood and the Ministry of Foreign Affairs staff.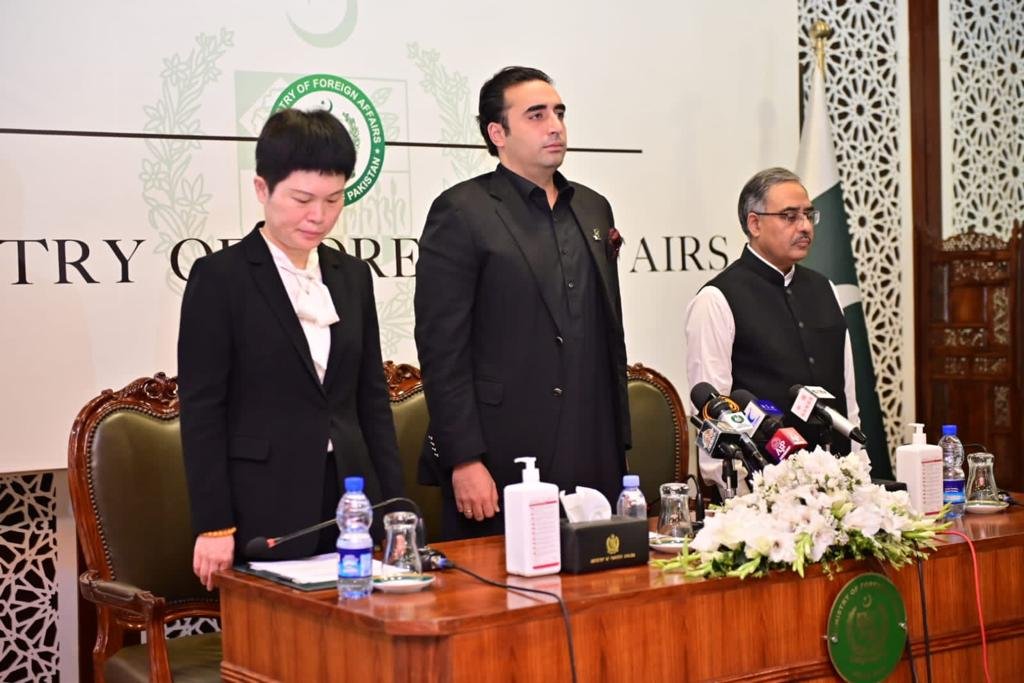 The Foreign Minister lay flower wreaths in memory of the Chinese teachers' ultimate sacrifice and wrote his words in the Condolence Book.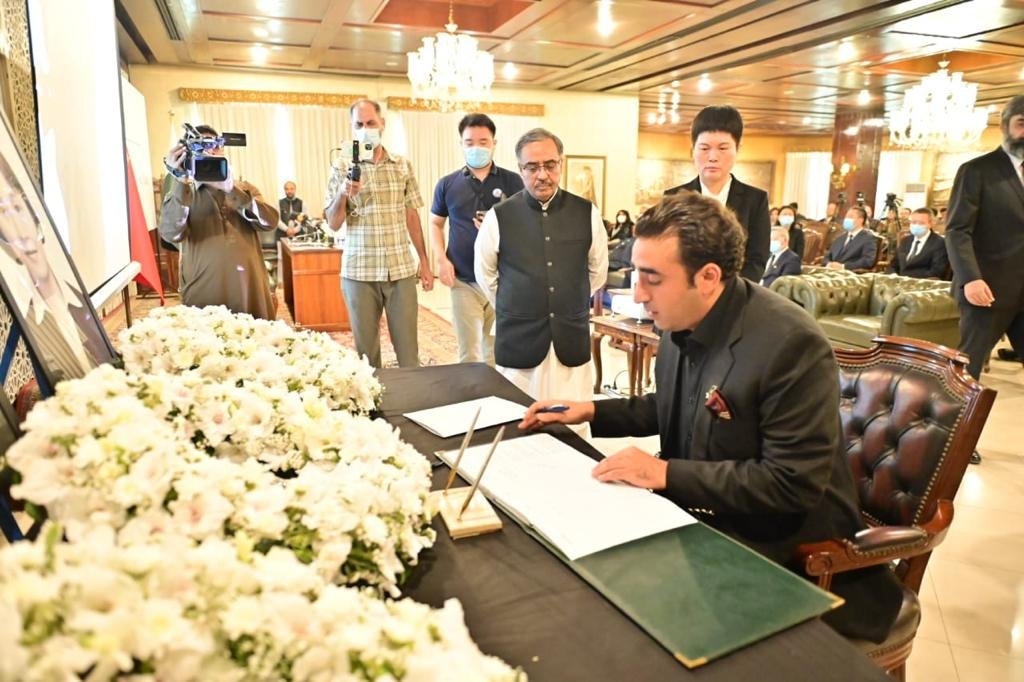 Remarks by Chargé d'Affaires
Chargé d'Affaires, Pang Chunxue expressed her gratitude to the Pakistani government for organizing the memorial event. She commended the whole Pakistani nation's show of unity and support in the face of the terrible assault. She swore that the Chinese people's blood would not be in vain in fostering this timeless relationship and that any attack on Pakistan's All-Weather Strategic Cooperative Partnership would be doomed to fail.
Remarks by Foreign Secretary 
In his speech, the Foreign Secretary stated that the awful killings of innocent teachers had shocked and anguished every Pakistani, but this had not hindered their determination to eradicate the scourge of terrorism. He emphasized that Pakistan and China have always stood by one other and expressed hope that by working together in their long-standing sense of partnership support and close collaboration, the two nations could overcome any problem.
Remarks by Foreign Minister
Foreign Minister Bilawal Bhutto Zardari expressed his strong condemnation of the terrorist assault in Karachi and underlined the government's resolve to fully investigate the event and bring the criminals to justice in his speech. The Foreign Minister expressed his profound sympathies to the Chinese families and people for this tragic loss. He vowed that no one would be able to undermine Pakistan and China's unbreakable relationship, and emphasized that the "iron brotherhood" between the two countries will continue to strengthen.