Almaty, 26 May 2023 (TDI): In a significant event, Kazakhstan hosted the first Ministerial Meeting of the OIC-15 Dialogue Platform, in which Almaty Rules and Regulations were also adopted.
The meeting, held on 25-26 May 2023, occurred at the esteemed Al-Farabi Kazakh National University, renowned as a prominent center for education and scientific advancement within Kazakhstan and beyond.
Convening in a hybrid format, the Ministerial Meeting brought together esteemed delegates, including science and education ministers and high-ranking officials from the most technologically advanced OIC member nations.
On behalf of the OIC Secretary General, Ambassador Askar Mussinov, Assistant Secretary-General for Science & Technology, provided a comprehensive overview of the OIC-15 Dialogue Platform's background, evolution, and fundamental purpose.
The inaugural Ministerial Meeting received a warm welcome following its endorsement during the 49th session of the OIC Council of Foreign Ministers earlier in 2023, held in Nouakchott, The Islamic Republic of Mauritania.
Also Read: Malaysia attends OIC Executive Committee Meeting to discuss Sudan 
The OIC General Secretariat, underlining its dedication to promoting the OIC-15 Dialogue Platform, reaffirmed its commitment during the meeting.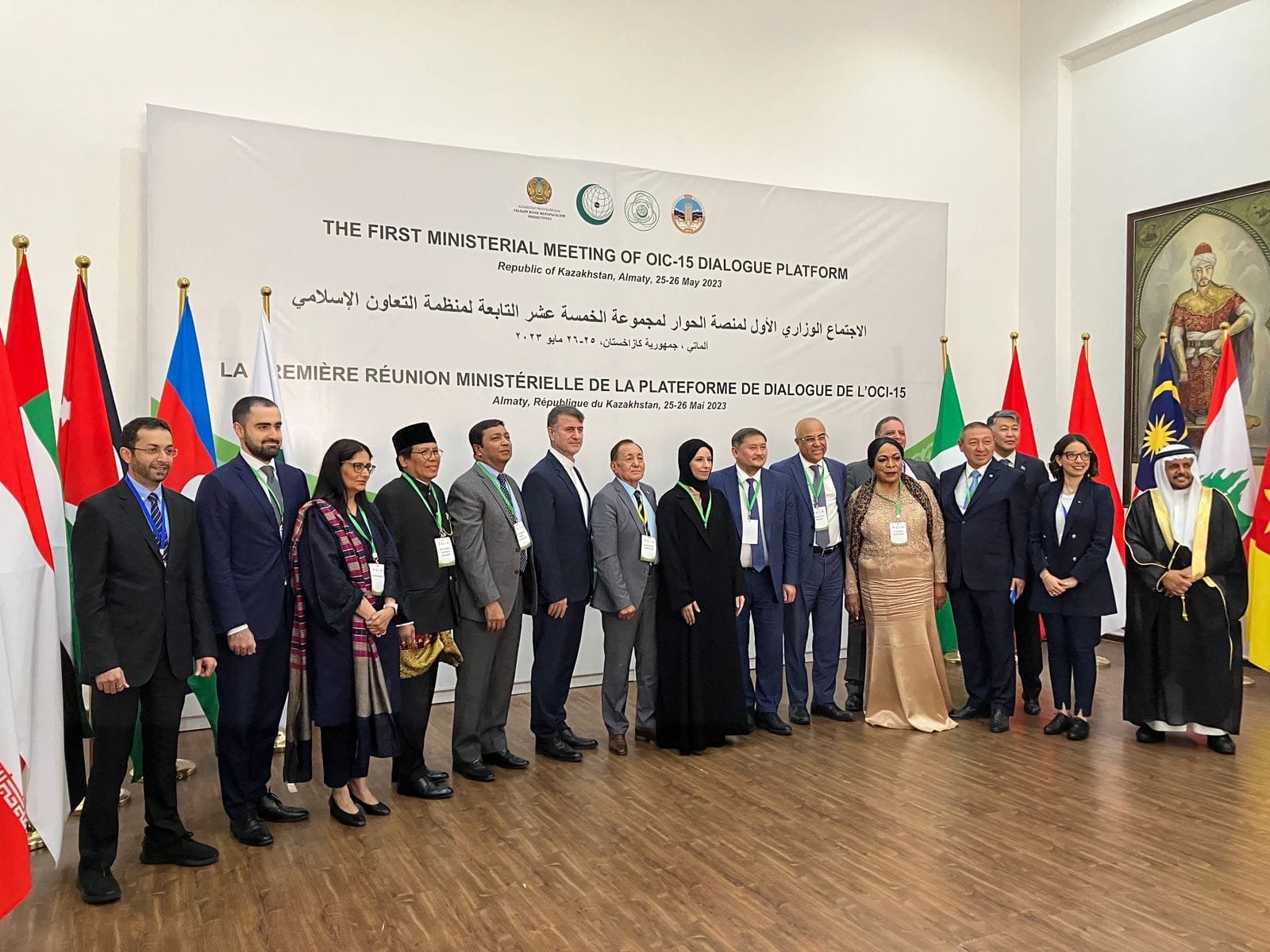 Participants engaged in productive discussions and approved several crucial documents, paving the way for the platform's launch.
These foundational documents, collectively known as the Almaty Rules and Regulations of the OIC-15 Dialogue Platform, were integrated into the outcome document adopted by the Ministerial Meeting.
During the deliberations, the representative from the Islamic Republic of Iran extended a gracious invitation to host the 2nd Ministerial Meeting of the OIC-15 Dialogue Platform in Tehran in 2024, demonstrating the commitment to sustaining the momentum of collaborative efforts.
Highlighting the enduring partnership between Al-Farabi Kazakh National University and the OIC, Zhanseit Tuimebayev, the university's Rector, announced the institution's readiness to establish the OIC Office on Science and Technology within its premises.
This move further solidifies the university's ongoing involvement with the OIC, fostering greater cooperation and exchange of knowledge.
With the successful conclusion of the first Ministerial Meeting, the OIC-15 Dialogue Platform sets the stage for enhanced collaboration in the field of science and technology among OIC member nations.