Oregon, 25 July 2022 (TDI): China won a bronze medal at the World Athletics Championships in Eugene, Oregon, USA.
Chinese athlete Zhu Yaming won the medal in the men's triple jump after reaching 17.31 meters in the event's final.
Hugues Fabrice Zango of Burkina Faso came in second with 17.55 meters. Pedro Pichardo of Portugal won the event with a winning distance of 17.95 meters in his first attempt.
Team China made history with Zhu's third-place performance. It was the group's first medal in the triple jump competition at the Worlds.
Zhu's season-best distance was 17.31 meters, while his personal best of 17.57 meters occurred at the 2016 Summer Olympics in Tokyo.
China's Olympic silver medalist Zhu Yaming made it to the men's triple jump final with a 17.08-meter attempt at #Oregon22 #WorldAthleticsChamps pic.twitter.com/GoCuhyp4la

— Zhang Meifang张美芳 (@CGMeifangZhang) July 22, 2022
Zhu's Professional Career
Zhu, who is 28 years old, didn't begin his professional training until he was 21. He had previously only trained in an amateur manner.
However, as a freshman at Shenyang Sport University in the Liaoning Province of northeastern China, he cleared 15.38 meters.
He joined the Liaoning provincial squad two years later to receive more intense training. After just ten months, he had already cleared a distance of 16.97 meters.
Afterward, he joined the national squad in 2019 and proceeded to show his talent under the direction of Chinese coach Liu Jianbo and Brazilian coach Nelio Moura.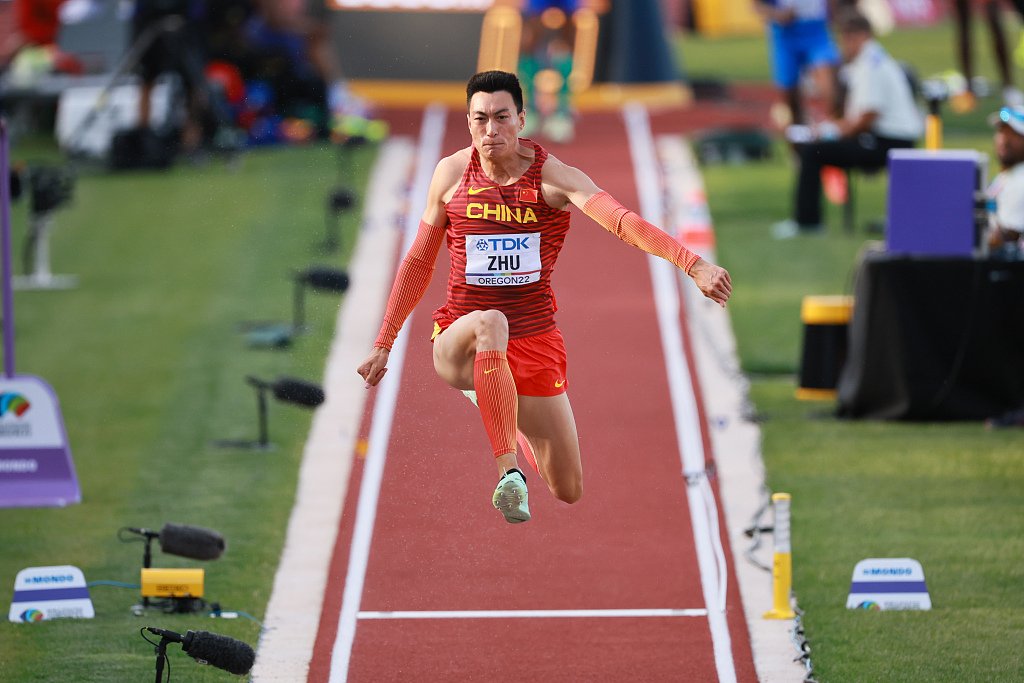 With his first effort (17.08m) in the qualifying round on Thursday, Zhu qualified for the final. Since May, he has been registering for an intense competition program in an effort to improve his condition.
This season after starting at a relatively low mark of 16.80m at the beginning of the year. In the end, his efforts were not in vain because he made history at Worlds.
The event started on 15th July and ended on 24th July. China has won a total of six medals at WCH 2022. China secured two gold medals, one silver medal, and also three bronze medals.